THE ART OF ACTING: FILM ACTRESSES & GLOBAL CLASSICS
My reflections on actresses and their most compelling performances in (mostly) classics of global cinema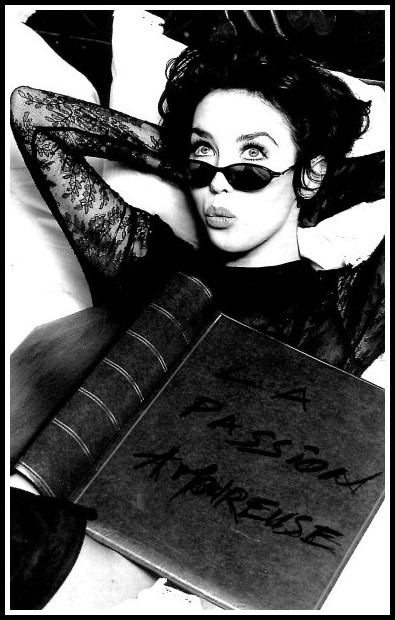 Isabelle Adjani, La Passion Amoureuse | Photo: André Rau
ISABELLE ADJANI ACTRESS, PART 1 OF 4: INTRODUCTION
Richard Jonathan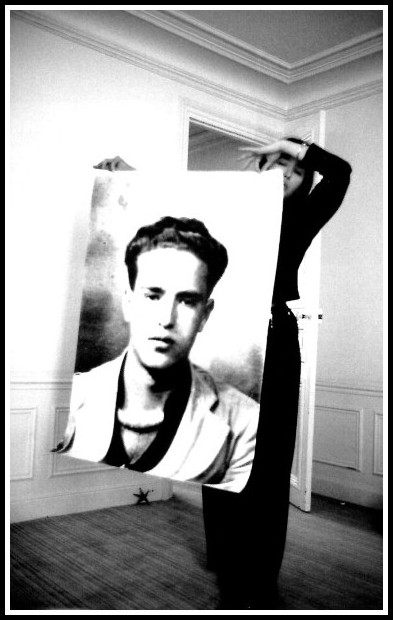 Isabelle Adjani with a portrait of her father | Photo: Banier
Of the outstanding actress from the mid-sixties to today, the ones who move me most are the ones who have the feu sacré, that magical alliance of talent and intensity that, beyond making a performance compelling, carries it into the sublime. I'm thinking of Vanessa Redgrave and Glenda Jackson, Liv Ullmann and Margit Carstensen, Isabelle Huppert and Nicole Kidman, and above all, Isabelle Adjani. Why Adjani above all? Simply because of her incandescence in walking the knife-edge of the feminine, finding resonances between her life and her roles that make her heroines luminous. Never power without vulnerability, never experience without innocence, never achievement without challenge: with these intuitions her acting is infused, and when she uses them to portray a woman in love, she is, as an actress, untouchable. Love, the feminine, acting—these are the themes I will address in this 4-part post on Isabelle Adjani: Part 1: Introduction, Part 2: The Story of Adèle H. (François Truffaut, 1975), Part 3: Adolphe (Benoit Jacquot, 2002), Part 4: Possession (Andrzej Zulawski, 1981).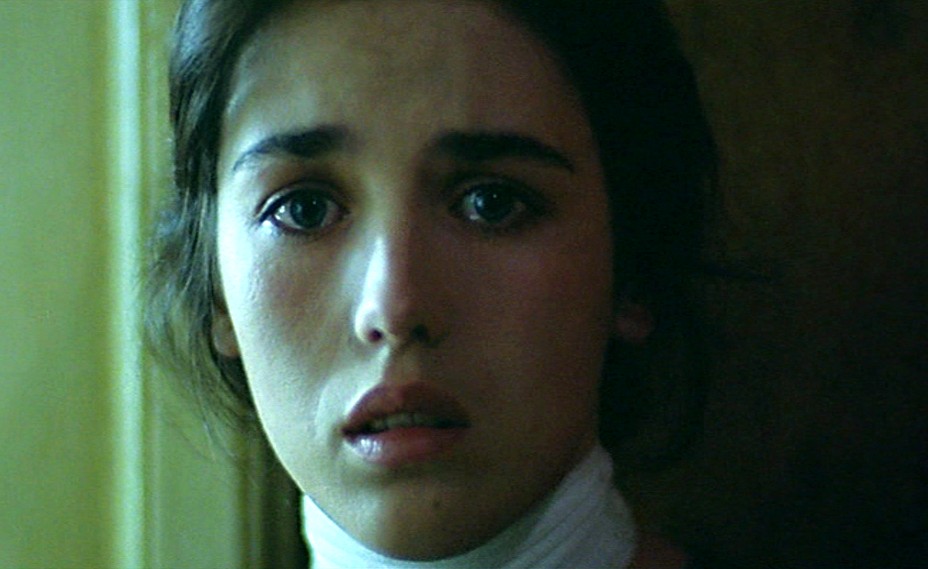 Isabelle Adjani, Possession, Andrzej Zulawski
An art form yields the fullness of its potential only when the artist plays to the form's distinctive traits. Thus painting is most painterly when it renounces illustration, literature is most literary when it pushes toward the origin of language, and architecture, as Peter Eisenman has said, 'only begins once all the functions have been fulfilled'. What, then, of acting? An actress' medium is her body/voice. She is most effective when, maintaining a tension between meaning and the mysterious, she uses her body/voice to connect with the spectator's fears and desires. As she is both herself and another, she will at once attract and repel as she conjures the uncanny. And since she is an interpreter, she will work with a director to embody a text. Her art thus lies at one remove from the director and at two from the writer: she can deliver its full potential only when both writer and director are sufficiently challenging. The writers and directors of the films in question meet this criterion, so I assume their contribution when I speak of Adjani's acting.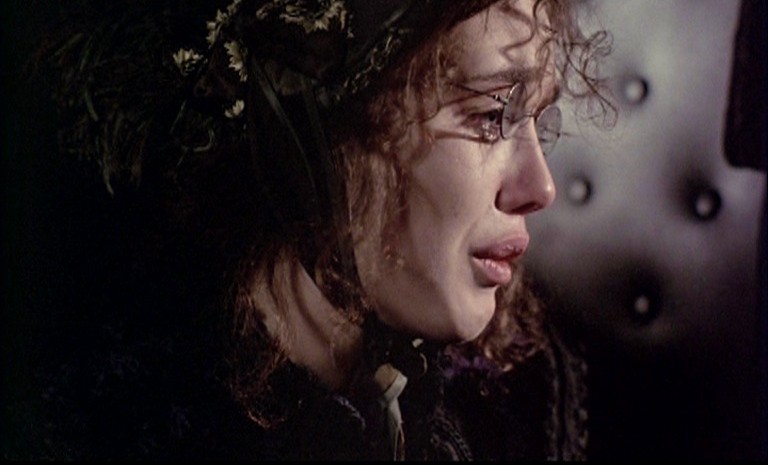 Isabelle Adjani, The Story of Adèle H., François Truffaut
The Story of Adèle H., Adolphe and Possession are all stories of morbid love. Morbid love? What lover has not gone to 'extraordinary' lengths to win their beloved? What beloved has not had trouble accepting their lover's feelings have changed? What lover has not felt confined in a couple and wanted to get out? And therein lies Adjani's genius: She shows us the fine line between 'morbid' love and the 'normal' kind. Indeed, as the films make clear, every symptom is an attempt at self-cure, and so the difference between 'morbid' and 'normal' love comes down to the lover's 'choice of symptom'.

Isabelle Adjani – Possession, Adolphe, The Story of Adèle H.
Psychoanalytic theory of the couple need not concern us here; suffice it to say, with Joyce McDougall in Plea for a Measure of Abnormality, that 'normopathy', the fear of individuality, is a symptom like any other, except for the fact that it is generally invisible because the normopath, by definition, 'is like everybody else'. All Adjani's heroines proudly declare (as in the Kinks' song), 'I'm not like everybody else'. They are true individuals. They have more split than fit, they don't conform, and thanks to them our 'normality' is thrown into question. Is that not the very function of art? To confront us with our own individuality? Whether we assume it or not is up to us. Normopaths don't, and by definition they make up the majority. Here are three films, then, for the 'happy few' that make up the minority.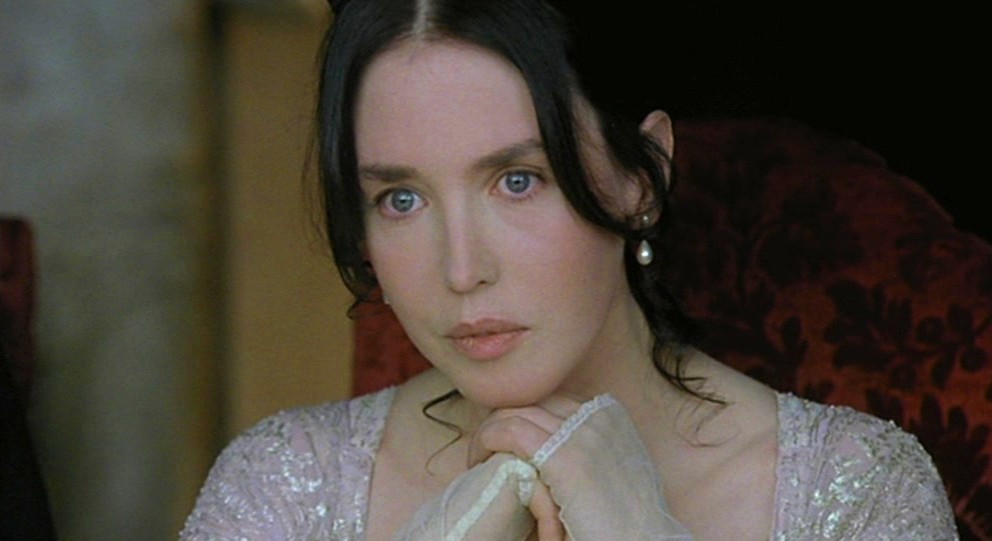 Isabelle Adjani, Adolphe, Benoit Jacquot
MARA, MARIETTA: A LOVE STORY IN 77 BEDROOMS
A literary novel by Richard Jonathan
FILM ACTRESSES & GLOBAL CLASSICS IN THE MARA MARIETTA CULTURE BLOG
CLICK OR TAP ON THE IMAGE TO GO TO THE CORRESPONDING PAGE
By Richard Jonathan | © Mara Marietta Culture Blog, 2020 | All rights reserved