THE ART OF ACTING: FILM ACTRESSES & GLOBAL CLASSICS
My reflections on actresses and their most compelling performances in (mostly) classics of global cinema

Isabelle Adjani – The Story of Adèle H. | Possession | Adolphe
ISABELLE ADJANI ACTRESS, PART 3 OF 4: ADOLPHE (BENOIT JACQUOT, 2002)
Richard Jonathan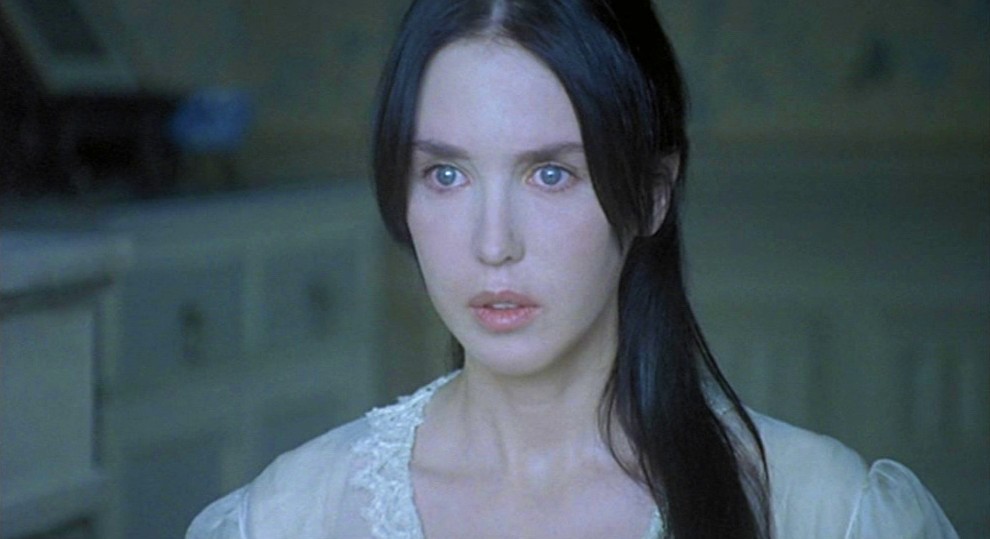 Isabelle Adjani, Adolphe, Benoit Jacquot
'It's a terrible misfortune not to be loved when you are in love; but it is a far greater misfortune to be loved passionately when you no longer love.' So says Adolphe (Stanislas Merhar) in voice-over as he is nursed by Ellénore (Isabelle Adjani) after being wounded in a duel he'd fought to defend her honour. His statement captures the dramatic premise of the film, a love story in which lover and beloved are each the other's victim and torturer. The film ends with a funeral procession in the snow-bound wastes of Poland. Cold, lonely, sidereal, that is the feeling Adolphe experiences as Ellénore's death finally ends the struggle between love and freedom that had driven the narrative. Like Adèle H. and, as we shall see, Possession, Adolphe is a film about responsibility in love: ethics is central to each.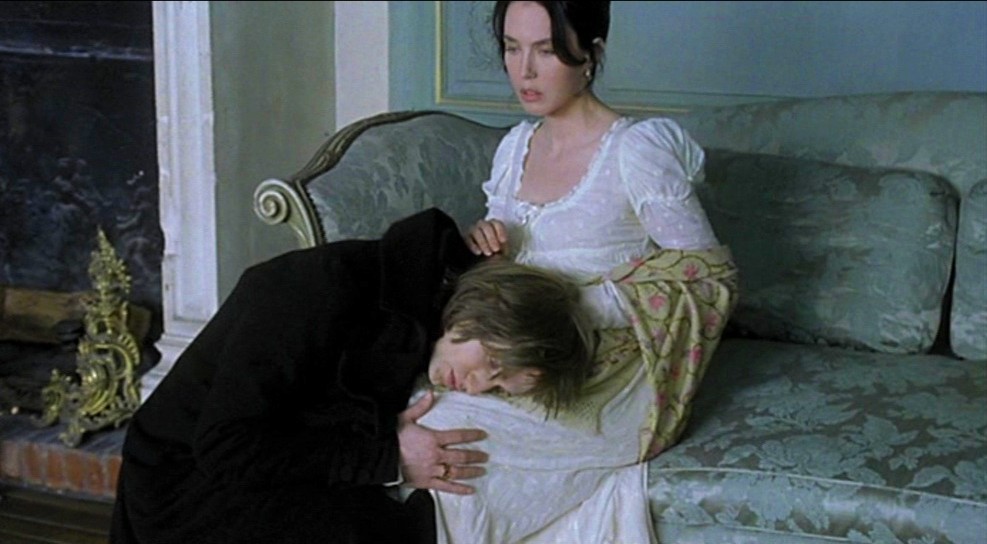 Stanislas Merhar as Adolphe | Isabelle Adjani as Ellénore
The story is simple, the context complex. First, the story: He decides to seduce her—she resists. He falls in love with her—she keeps her distance. He persists—she gives in. He falls out of love—she falls in. He can neither commit to her nor end their affair—she remains steadfast in her love. He finally decides to leave—she learns of his decision, falls ill and dies. That's the story. Now the context: He is a young man of noble birth and refined sensibility, suspended between his student days and the call of a government career. She is a woman living with a Count and their two children, suspended between respectability and disgrace. He initiates the affair out of boredom; she resists because her social place is precarious.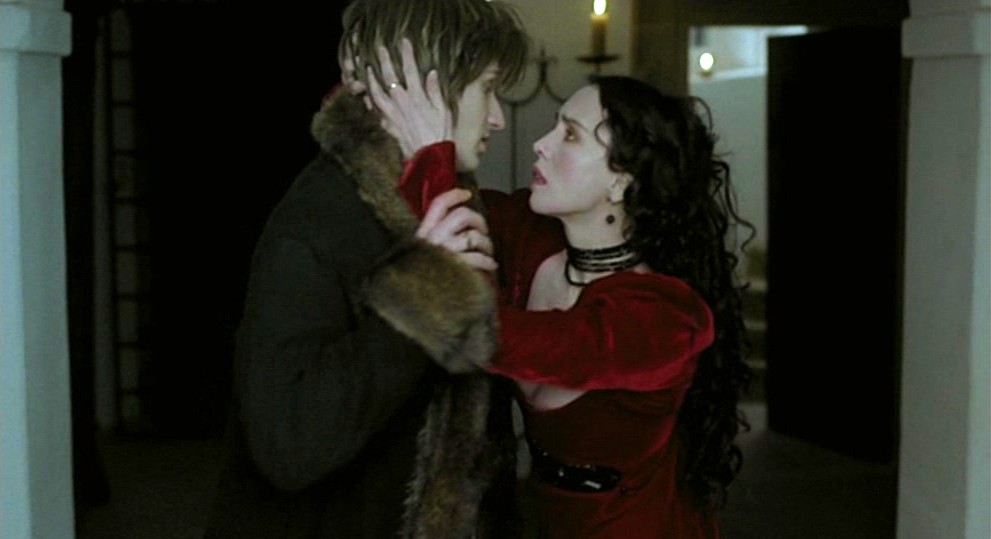 Isabelle Adjani and Stanislas Merhar, Adolphe, Benoit Jacquot
His inability to surrender to love is consistent with the 'exhaustion' of post-revolutionary France, where ideals and faith battle with cynicism and hypocrisy, the corpse of the old world an obstacle to the advent of the new. Her surrender to love—to be with Adolphe she gives up both the Count and her children—is perhaps an attempt to find redemption on her own terms. If this is not the stuff of Racinian tragedy so dear to Isabelle Adjani, it is the kind of material out of which Thomas Hardy wove his 'tragic' novels (Tess and Jude are among Adjani's bedside books—see this interview in Libération.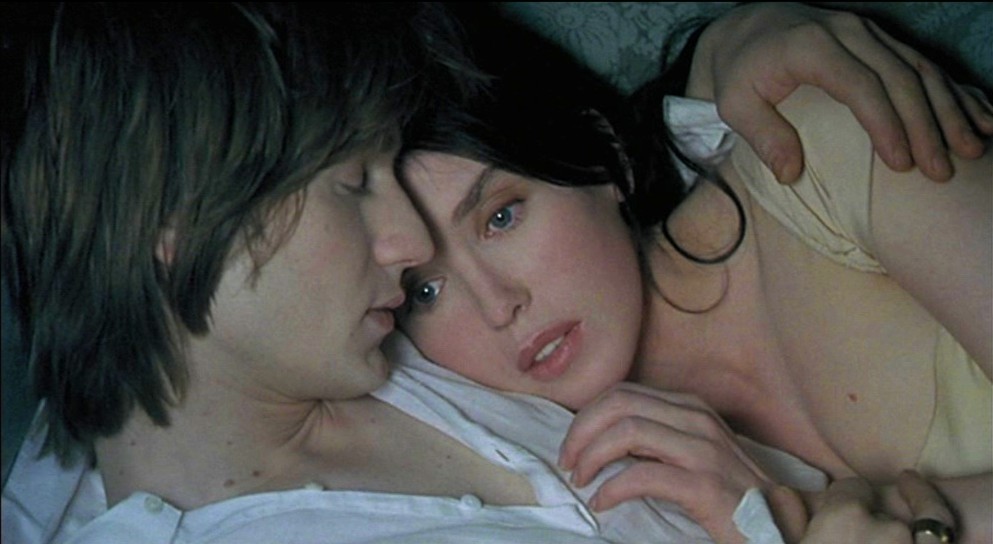 Isabelle Adjani and Stanislas Merhar, Adolphe, Benoit Jacquot
As you have certainly noticed by now, Ellénore shares with Adèle 'the same impossibility, to the point of madness, to extract herself from a fatal love, to escape from the deceptive object that dominates all her thoughts' (Adjani, Libération). If Adèle's erotomania was an attempt to cure the trauma of being unable to fit into her genealogy, what is Ellénore trying to cure herself of by her self-abasement? What do her pride and wilfulness, her refusal to accept that Adolphe no longer loves her, signify? Ellénore is no Emma Bovary; on the contrary, she is lucid about Adolphe, understanding that his love was, at best, tenuous, and has become mere pity. And yet with a masochism that is very feminine, she accepts humiliation because she can't bear to see him go.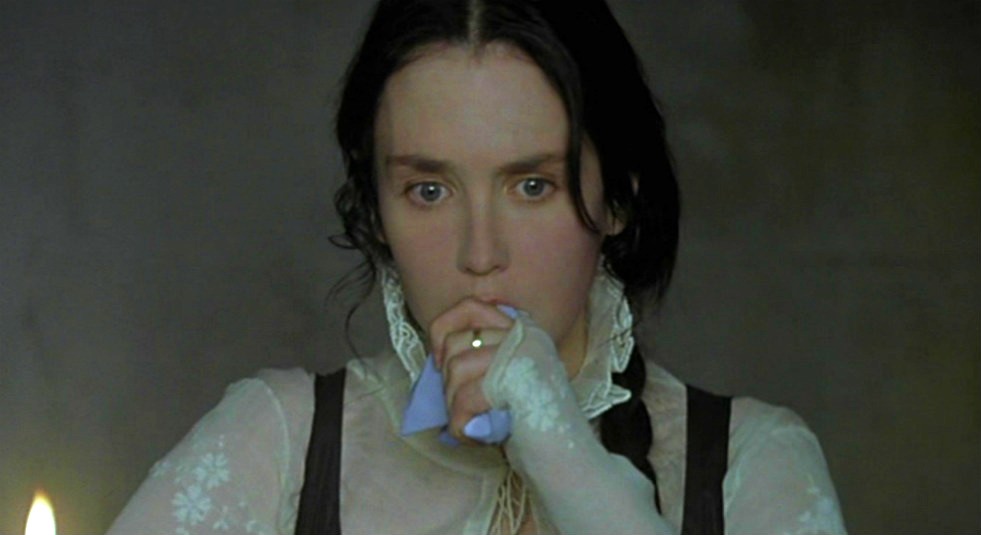 Isabelle Adjani, Adolphe, Benoit Jacquot
Clinically, she is a case of 'love-at-the-mercy-of-passion', seeking fusion with the man she loves because unable to tolerate separation from him. And thus her passion sabotages her love, for love—thanks to the desire that accompanies it—is separation, discord and distance, whereas fusion precludes encounter: it is a lonely place where desire cannot dwell. Hence the sterility of their love affair, with Adolphe dissecting his every feeling and Ellénore wallowing in her suffering.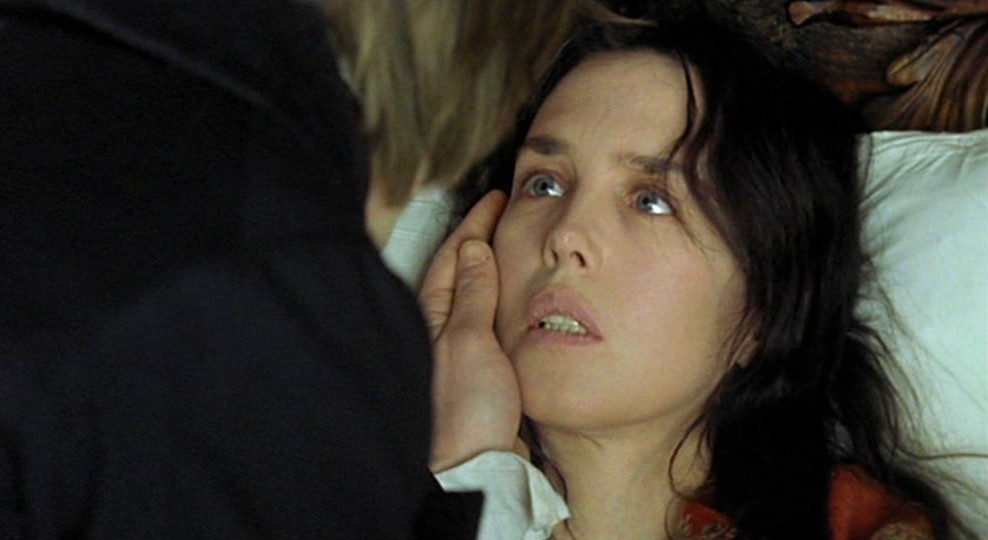 Isabelle Adjani, Adolphe, Benoit Jacquot
This, then, is the material the actors have to work with. Both Isabelle Adjani and Stanislas Merhar are outstanding in their roles—if Adèle H. is a sonata for solo piano, Adolphe is a sonata for piano and violin—but my task here is to focus on the actress. In Adèle H., Adjani largely submitted to the 'demon of her entrails'; in Adolphe, she trades that 'primitivism' for an art of nuance. Here, her entire body-voice is concentrated in her face. Just as Ingmar Bergman's Persona is, from the perspective of acting, a film about Liv Ullman's face, so Adolphe is a film about Adjani's.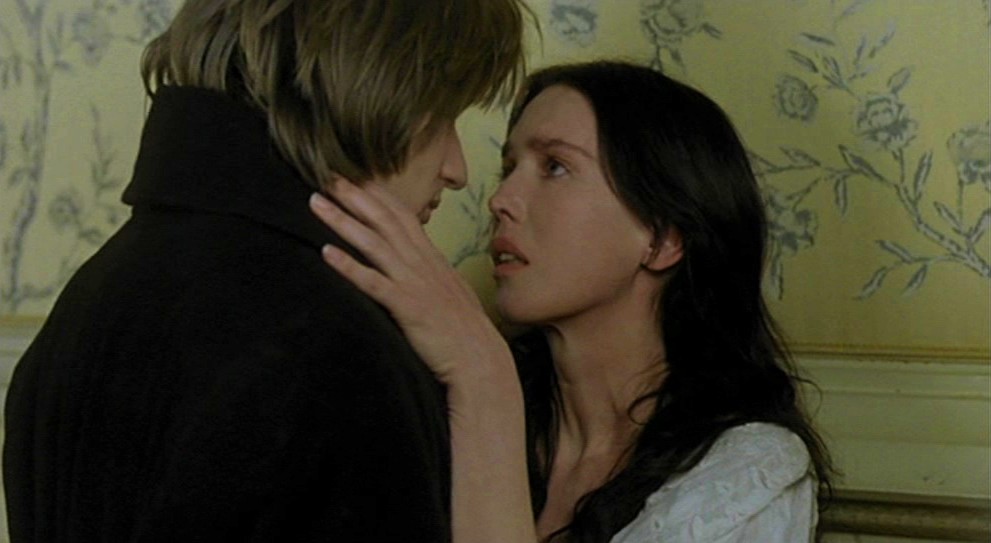 Isabelle Adjani and Stanislas Merhar, Adolphe, Benoit Jacquot
All the emotions that punctuate her experience of the affair—curiosity (the first spark of interest); hope and apprehension (the push-and-pull of attraction and retreat); anticipation (the projection into the possible); vigilance (the risk of making oneself vulnerable); ecstasy (bodily surrender, surrender of the self); desire (the rock of possession); contempt (the hard place of reproach); shame (the darkness of delusion); pride (the cold light of lucidity)—all play out in the rose and white of Isabelle Adjani's face. In her serenity she is alert; in her sadness, hopeful. In her grief she is still giving; in her amazement, resigned. Adolphe is chamber music, Adjani the piano, Merhar the violin: In the film Adjani proves that the most formidable musical task for a pianist is not the playing of a bravura piece, but rather to play a slow movement from Beethoven, Mozart or Schubert—to play it well, with perfect nervous and sound control. In a word, the quietness of her acting is astounding. And I, for one, find that thrilling.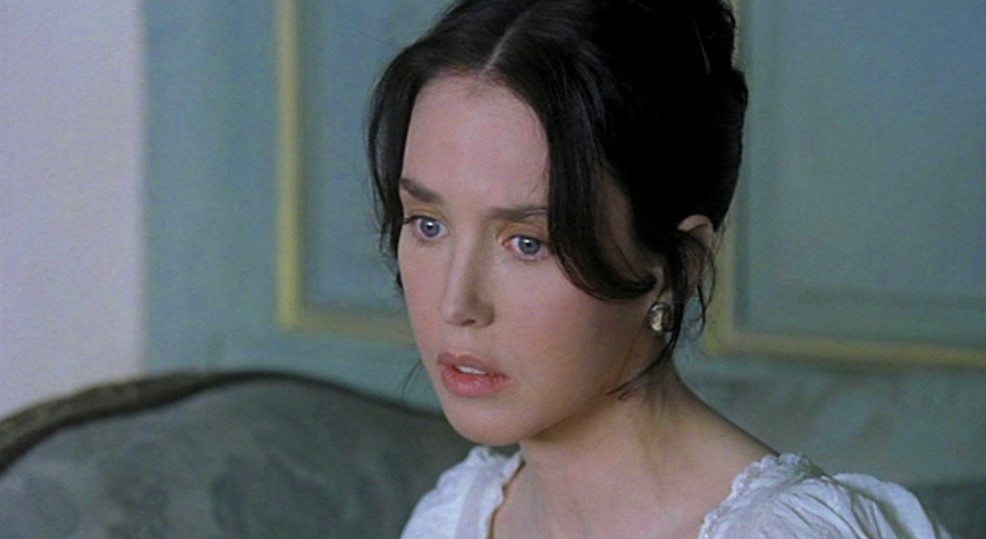 Isabelle Adjani, Adolphe, Benoit Jacquot
BENOIT JACQUOT: WHAT 'ADOLPHE' TAUGHT ME ABOUT MEN AND WOMEN
Translated by Richard Jonathan from Xavier Lardoux, Le Cinéma de Benoit Jacquot (Paris : Éditions PC, 2011) page 134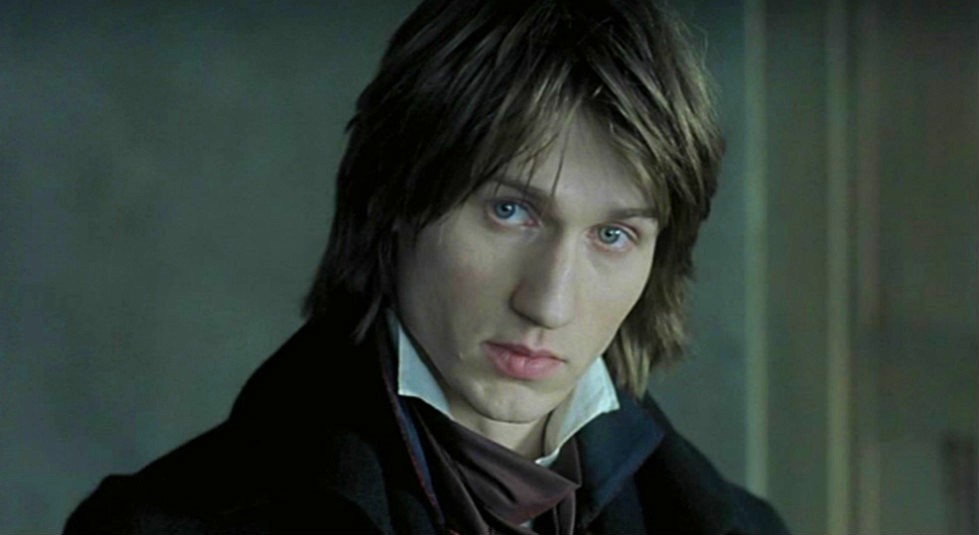 Stanislas Merhar, Adolphe, Benoit Jaquot
Benoit Jacquot: 'I who took Constant's Adolphe for the definitive book on masculine humanity, I realized, thanks to Isabelle and the film, that something happens through Adolphe that enables one to show a woman in a new light. The book is like a documentary on men, and as such it might fascinate women. Adolphe is Benjamin Constant himself, whereas Ellénore is a fiction, made up of several women that Constant knew. Men always think that women find a certain jouissance (paradoxical pleasure) in being unhappy. They understand their error only when it's too late. That's what Adolphe is about, that time lag before men understand women's reality, their always being too late, and how they're always surprised that they failed to see certain things.'
MARA, MARIETTA: A LOVE STORY IN 77 BEDROOMS
A literary novel by Richard Jonathan
FILM ACTRESSES & GLOBAL CLASSICS IN THE MARA MARIETTA CULTURE BLOG
CLICK OR TAP ON THE IMAGE TO GO TO THE CORRESPONDING PAGE
By Richard Jonathan | © Mara Marietta Culture Blog, 2020 | All rights reserved