THE ART OF ACTING: FILM ACTRESSES & GLOBAL CLASSICS
My reflections on actresses and their most compelling performances in (mostly) classics of global cinema

Isabelle Adjani – The Story of Adèle H. | Possession | Adolphe
ISABELLE ADJANI ACTRESS, PART 2 OF 4: THE STORY OF ADELE H. (FRANÇOIS TRUFFAUT, 1975)
Richard Jonathan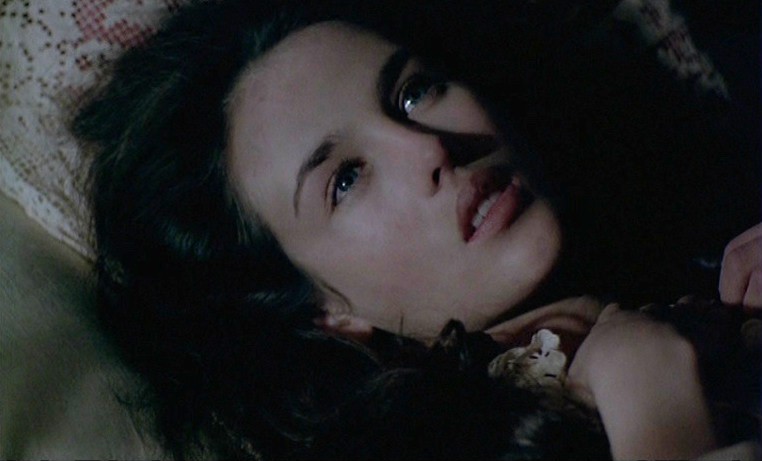 Isabelle Adjani, The Story of Adèle H., François Truffaut
The Story of Adèle H. is based on Frances Vernor Guille's edition of Adèle Hugo's diaries. In the foreword to the English version of the script (Grove Press, 1976), Truffaut writes that, ever since The Wild Child (based on Dr. Jean Itard's memoir), he had been 'fascinated by the creative process of using real-life events as a basis for a fiction that would not distort the authenticity of the source material'. This documentary dimension of the film (to Méliès Truffaut has always preferred the brothers Lumière) is certainly part of the film's power, but what makes the film so moving is Isabelle Adjani's incarnation of Adèle.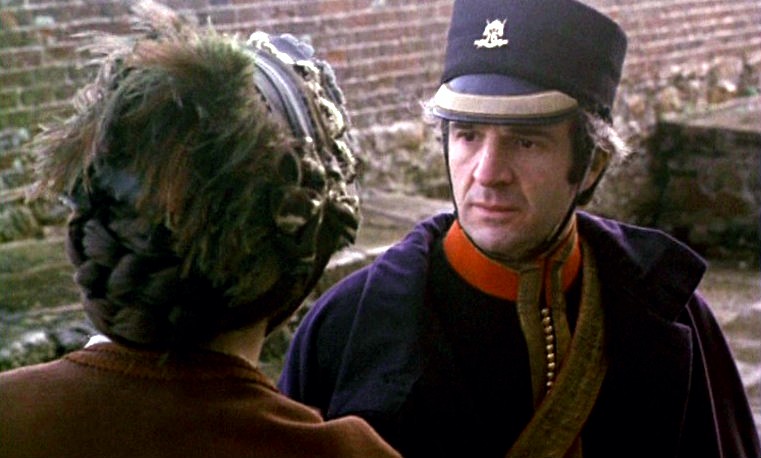 Isabelle Adjani and François Truffaut
Just what, in fact, is Adèle's story? It goes like this. Obsessed, and later consumed, by her one-way passion for Lieutenant Albert Pinson, Adèle crosses the Atlantic, from Guernsey to Halifax (where Pinson is now stationed), and attempts to make him marry her. For him, their brief relationship in Guernsey was of no consequence; for her, it holds out nothing less than the promise of redemption. In Adèle's pursuit of Pinson, as Truffaut puts it his foreword, 'every word she utters and every move she makes is related to her fixation; though she fights a losing battle, she is constantly active and inventive'.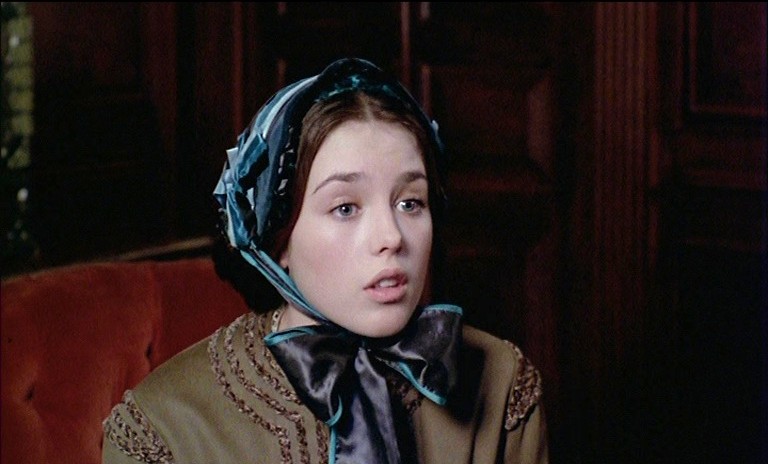 Isabelle Adjani, The Story of Adèle H., François Truffaut
All to no avail: Pinson rejects her every advance, all her carefully-crafted stratagems. When she pleads with him to simply let her love him, that too is—'naturally'—rejected. When Pinson's regiment is transferred to Barbados, Adèle follows him there; exhausting her resources, she falls deeper into madness as her love remains unrequited. Finally, utterly destitute after nine years of fruitless wandering, she is accompanied back to France by a local woman. There, her family quickly has her interned in an asylum where, gardening and playing the piano, she lives out the remainder of her life.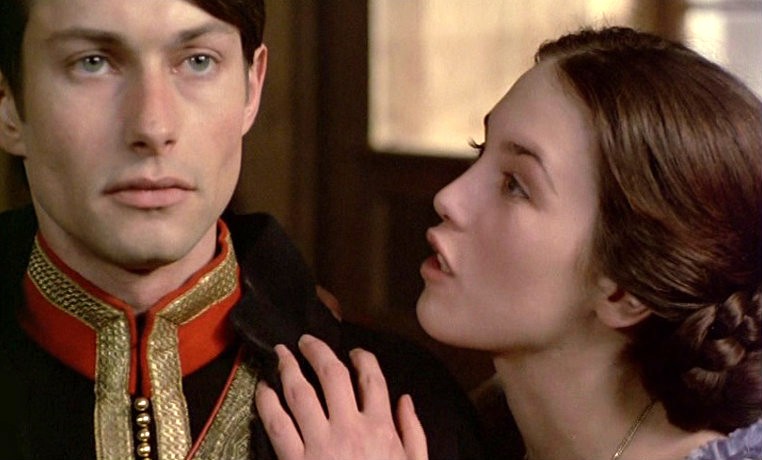 Clinically, Adèle's obsession is classified as a delusional disorder, a variety of paranoia in which the subject wrongly believes her beloved is in love with her. Hence the name 'erotomania' to describe the condition. Because of its 'disorder-of-passion' dimension (common to all love affairs), psychoanalysts are reluctant to consider erotomania a full-blown psychosis (see, for example, François Perrier's essay on the subject in Le désir et la perversion, an anthology built around the thesis that 'all desire contains a kernel of the perverse', or Clérambault's assertion that 'the delusional person caught up in a passion is delusional only in the domain of their desire'). So, if every symptom is an attempt at self-cure, what in herself is Adèle trying to cure through her erotomania? This question takes us to the heart of The Story of Adèle H.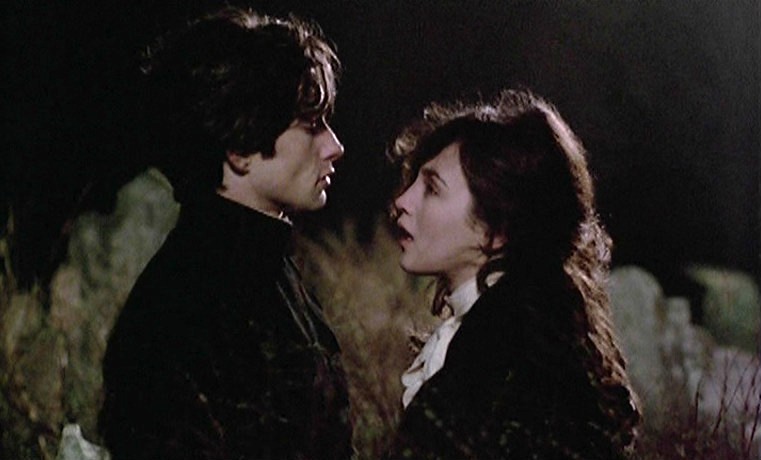 Bruce Robinson and Isabelle Adjani, The Story of Adèle H., François Truffaut
Viewers will catch the clues at their own pace—like all true artists, Truffaut doesn't tell, he shows—but only the most obtuse spectator will leave the cinema unaware that The Story of Adèle H. is a story of a daughter's unrequited love for her father and its devastating consequences. We see the images in the picture album Adèle shows to Mrs. Saunders; we learn the story of Léopoldine, which Adèle concludes with this retort to her landlady: 'You don't know how lucky you are to be an only child!'. We then witness the first of Adèle's nightmares of drowning, and notice how her terror seems to derive as much from identity loss through merger with her sister as from the horror of suffocation by submersion in water: an omen of her fate as she struggles for a place in her father's heart.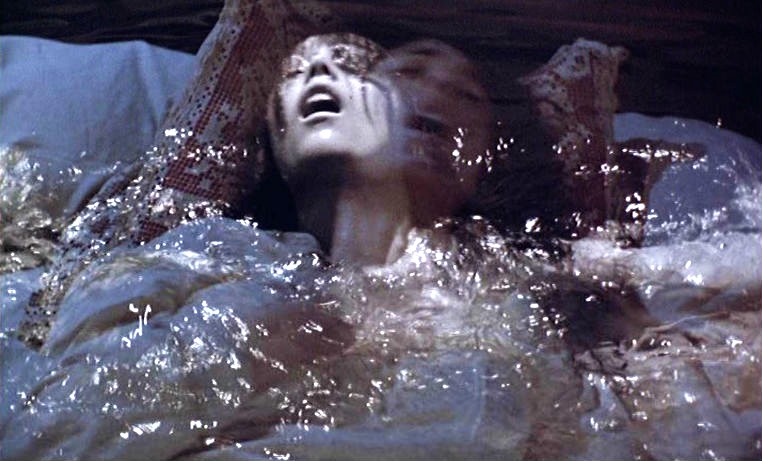 Later, we hear what she writes in her journal: 'I denounce the sham of the registry office records and the fraud of identity… I was born of an unknown father, an unknown father, of a completely unknown father'. And thus it becomes clear that Adèle finds it impossible to assume her place in her genealogy, that for her hell is more than 'other people': it is her own family. Her consuming love for Lieutenant Pinson, we come to understand, is an attempt to cure herself of her family trauma.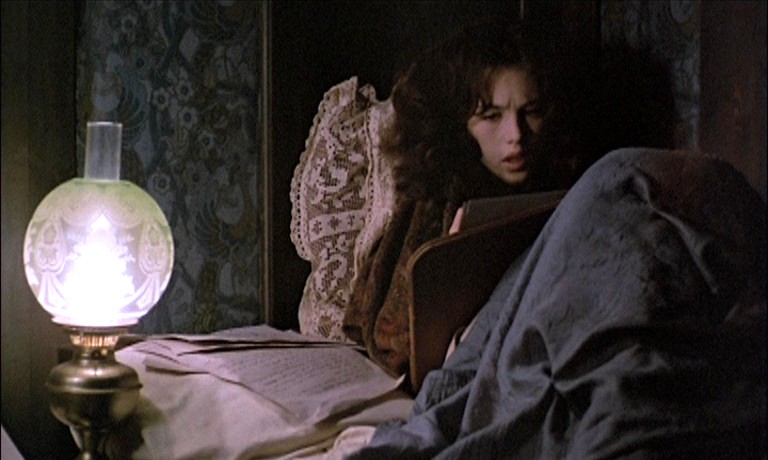 Isabelle Adjani, The Story of Adèle H., François Truffaut
If love is always the repetition of our history of love, then inevitably family experience will interfere in our attempts to love and be loved. Complementing the clues in the film with a visit to the library, we learn that Léopoldine, Victor Hugo's favourite daughter, was named after Léopold, the Hugo's son who had died in infancy. The great poet structured his mourning for his dead daughter (newly wed, she was not yet nineteen when she drowned in the Seine) in a cycle of eighteen poems that quickly became classic, making Léopoldine mythic. Her husband, Charles Vacquerie, unable to save her, chose to drown with her, thus reinforcing the myth of the ill-starred couple. Adèle, before she met Lieutenant Pinson, had been seen as a prospective bride for Vacquerie's brother, Auguste. Moreover, Adèle not only carried the weight of the Hugo name, but also shared her first name with her mother. The daughter who really disappeared, then, was not Léopoldine but Adèle. A skeleton in the family closet, her posthumous life was launched by The Story of Adèle H.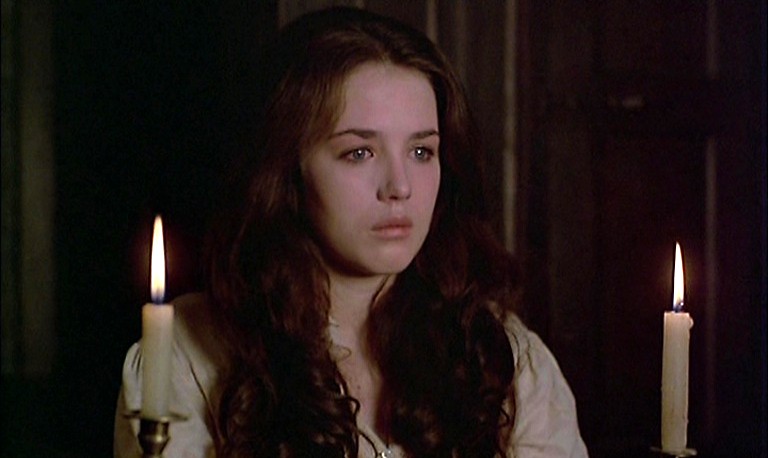 Isabelle Adjani, The Story of Adèle H., François Truffaut
Why didn't her father love her 'well enough' (as Winnicott would say)? Firstly, she reminded him that her mother was having an affair at the time (though her paternity was never really in doubt). Secondly, Adèle's living presence awakened her father's memories of his preferred daughter. Finally, the great man feared Adèle's behaviour would put a stain on his name. If the circulation of love in families is always complex, it's nevertheless clear that Adèle was sacrificed to paternal ambition.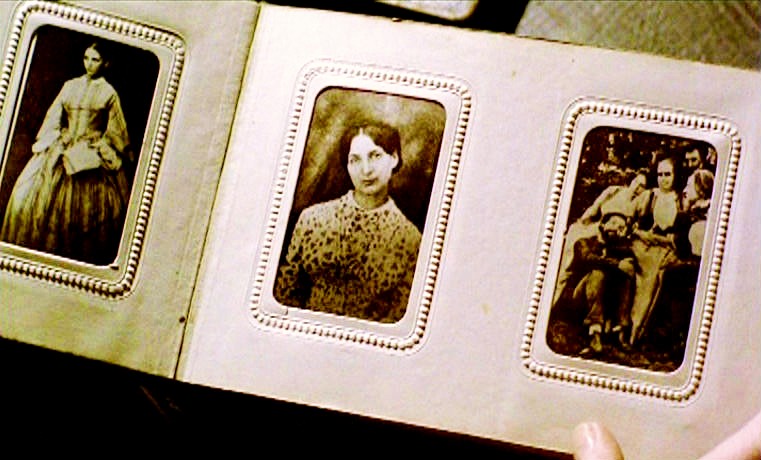 Adèle showing Mrs. Saunders her Hugo family album
Erotomania, like hysteria and anorexia, are 'attempts at self-cure' most commonly found among women. Acting, while not necessarily an 'attempt at self-cure', is, as many directors affirm, an eminently feminine profession. Why? Perhaps because in the feminine there is always something unformed, and this open-endedness creates a space for play and experiment. In the same way that she inhabits her body, the actress can inhabit this space. Isabelle Adjani was nineteen and still living at home with her parents when she began filming Adèle H. Though she'd been acting since she was fourteen and at the Comédie Française since seventeen, she was, by her own account, far from worldly-wise (see Télérama interview [in French]). And yet her performance of Adèle's passion carries utter conviction; she conveys her ecstasy and pride in a manner at once exalting and terrifying.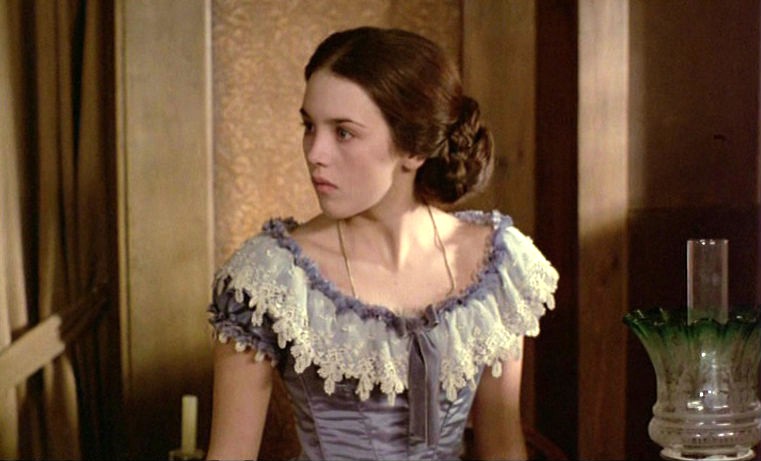 How does she do it, what makes her so magnetic? I am tempted to say 'genius' and leave it at that, but 'body/voice' imposes itself: If life in the voice springs from emotion, I can only assume there are vast reserves of feeling in the actress' inner life (one in which her relation to her father, as she declares in this Télérama interview, occupies a primary place). As for the body, Artaud's words come to mind: 'The primal language of the body stops ideas in flight before they transmute into the abstract'. Yes, that's it, the primacy of physicality: 'It is through the skin that the metaphysical will re-enter the mind'. In the theater of cruelty Adjani is in her element. Her body/voice, unremitting in its immediacy, is a lightening rod linking heaven, earth and underworld: whatever the register, she transgresses the 'natural'. Her method as an actress is to break down and regenerate herself; in doing so, she throws into question our self-experience. I, for one, find that highly exciting.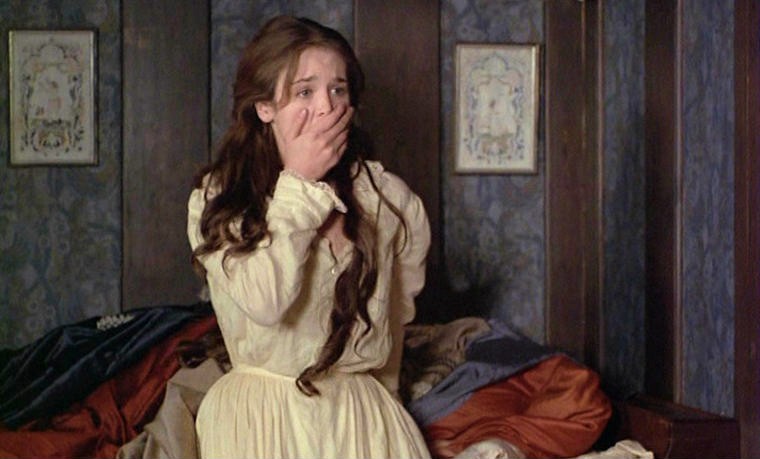 Isabelle Adjani, L'Histoire d'Adèle H., François Truffaut
Translated by Richard Jonathan
Tomorrow, at daybreak, when the countryside whitens,
I'll set out. You see, I know you're waiting for me.
I'll go by the forest, I'll go by the mountains,
No longer can I remain far from you.
I'll walk with my eyes fixed on my thoughts,
Seeing nothing around me, hearing no sounds,
Alone, unknown, my back bent, my hands crossed,
Sad, and the day for me will be like the night.
I will look neither at evening's deepening colours,
Nor at the distant sails heading for Harfleur,
And when I arrive, I'll place on your grave
A bouquet of green holly and flowering heather.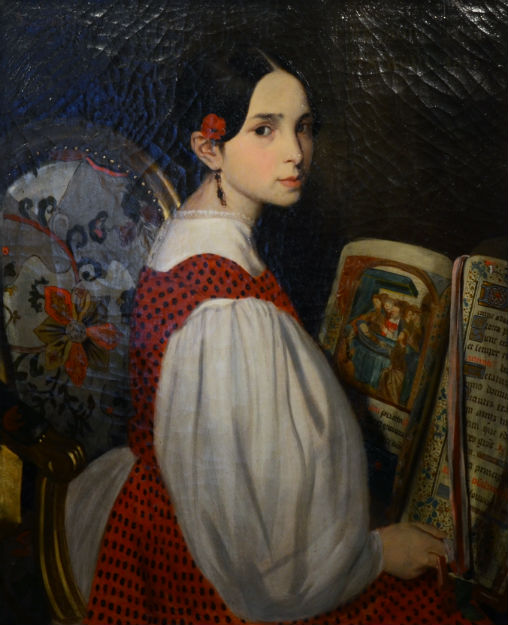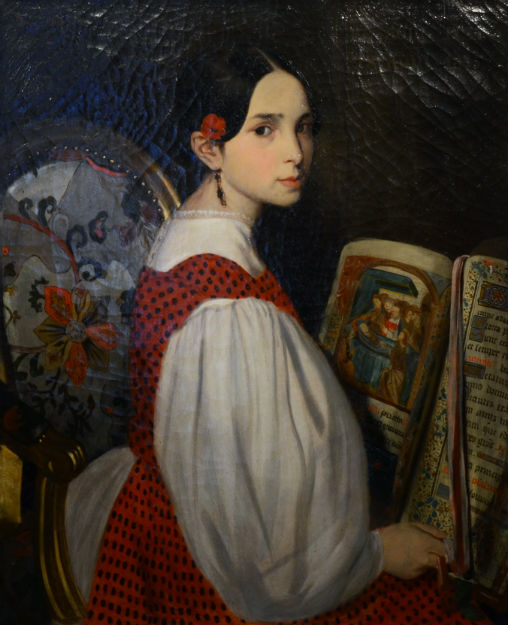 Auguste de Châtillon, Léopoldine Hugo, 1835
Demain, dès l'aube, à l'heure où blanchit la campagne,
Je partirai. Vois-tu, je sais que tu m'attends.
J'irai par la forêt, j'irai par la montagne.
Je ne puis demeurer loin de toi plus longtemps.
Je marcherai les yeux fixés sur mes pensées,
Sans rien voir au dehors, sans entendre aucun bruit,
Seul, inconnu, le dos courbé, les mains croisées,
Triste, et le jour pour moi sera comme la nuit.
Je ne regarderai ni l'or du soir qui tombe,
Ni les voiles au loin descendant vers Harfleur,
Et quand j'arriverai, je mettrai sur ta tombe
Un bouquet de houx vert et de bruyère en fleur.
MARA, MARIETTA: A LOVE STORY IN 77 BEDROOMS
A literary novel by Richard Jonathan
FILM ACTRESSES & GLOBAL CLASSICS IN THE MARA MARIETTA CULTURE BLOG
CLICK OR TAP ON THE IMAGE TO GO TO THE CORRESPONDING PAGE
By Richard Jonathan | © Mara Marietta Culture Blog, 2020 | All rights reserved