THE ART OF ACTING: FILM ACTRESSES & GLOBAL CLASSICS
My reflections on actresses and their most compelling performances in (mostly) classics of global cinema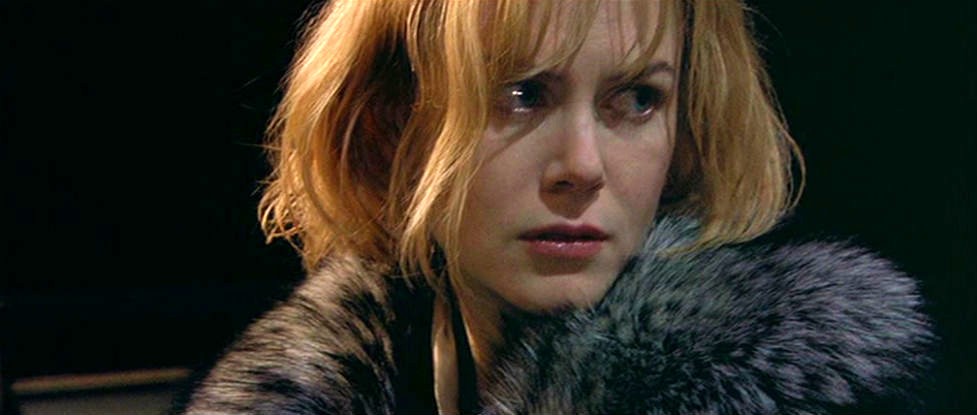 Nicole Kidman, Dogville, Lars von Trier
NICOLE KIDMAN ACTRESS, PART 1 OF 4: INTRODUCTION
Richard Jonathan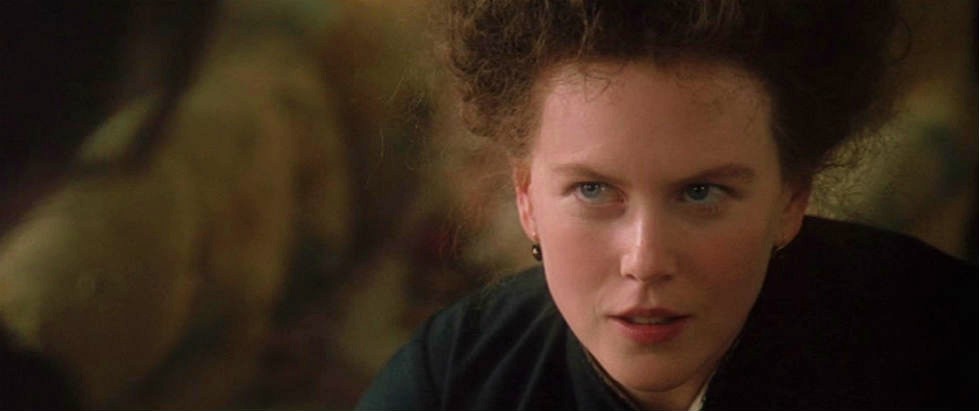 Nicole Kidman, The Portrait of a Lady, Jane Campion
Of the film actresses working today in the English-speaking world, Nicole Kidman is, in my view, the finest. In this post I will consider her performance in The Portrait of a Lady (Jane Campion, 1996), Eyes Wide Shut (Stanley Kubrick, 1999) and Dogville (Lars von Trier, 2003). Aesthetically, these three films are radically different from each other; the register of Kidman's acting in each is thus correspondingly different. The period drama of Portrait, aiming to capture the psychological complexity of Henry James' realism, makes one set of demands on the actress; the postmodern staging of a duel at the intersection of desire, fantasy and the everyday in Eyes Wide Shut makes a different set of demands, while the Brechtian parable of Dogville—at once timeless and contemporary, stylized and 'natural'—makes still another set. That Nicole Kidman delivers a scintillating performance in each film, that the diverse facets of her acting shine with equal brilliance, points to a primary characteristic of her greatness: her range and versatility, her ability to be not only convincing, but compelling, whatever the mode of acting required.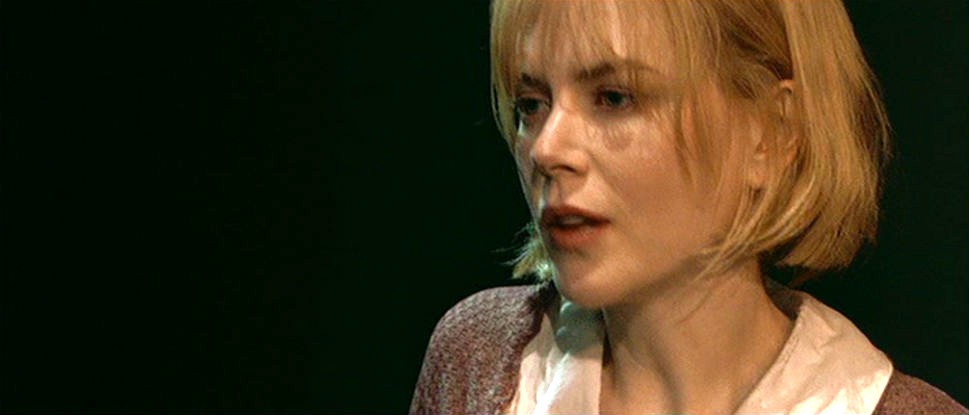 Nicole Kidman, Dogville, Lars von Trier
Like Isabelle Adjani, Nicole Kidman is a thrilling actress: Watching her in these films, we experience a thrill akin to watching a tightrope walker perform without a safety net, a thrill usually generated only in live theatre, not in the recorded medium of cinema with its safety net of multiple takes. This intimation of danger that all great actresses convey is particularly acute in Kidman. She gives us—again as in live theatre but rarely in cinema—not the illusion of a ready-made world, but rather the privileged sense of being present at the creation of a world. The immediacy of her acting makes for an intimacy with us; in the experience of the character she conveys, the attention of our senses is consumed.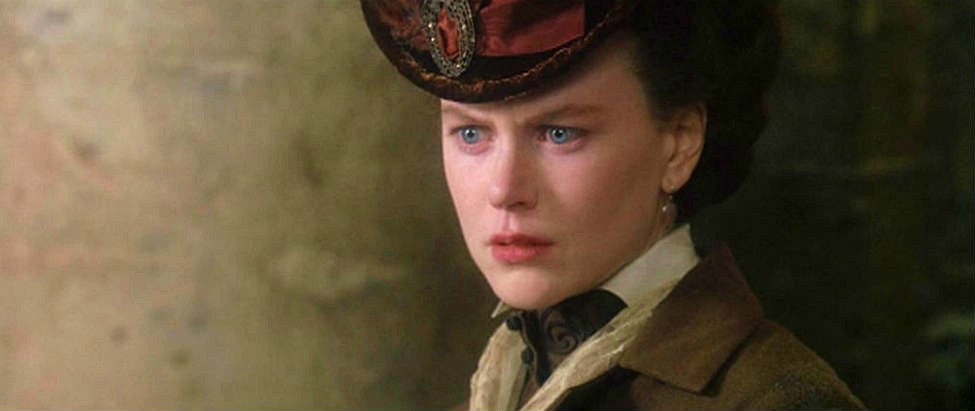 Nicole Kidman, The Portrait of a Lady, Jane Campion
If, as a 'superstar' in commodity culture, Kidman is very much American, in these films d'auteur she draws on her strangerhood, the 'otherness' in her experience, that is more European. Just what do I mean? Let me quote Julia Kristeva: 'Who am I?' is a question to which the best answer, European, is obviously not certitude, but the love of the question mark.' It is Kidman's 'love of the question mark' that drew her to these 'outside' directors.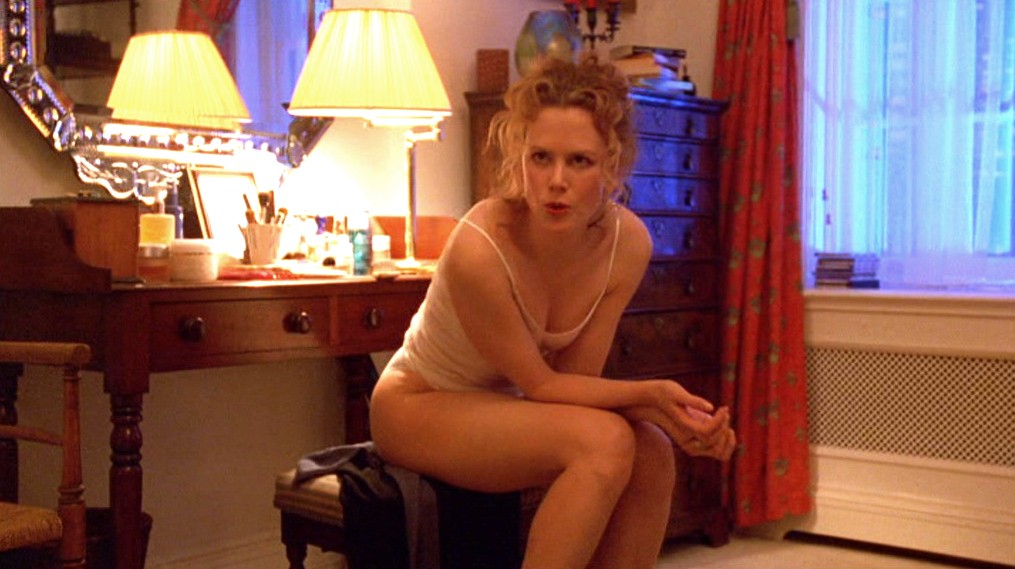 Nicole Kidman, Eyes Wide Shut, Stanley Kubrick
Indeed, despite being a commodity star, despite her wealth of experience, as an actress she has remained uncorrupted in her feeling. Her attitude is one of humility, a fruitful attitude best described by director Peter Brook (in response to a request for advice for young actors): 'If you're just playing an idiot, if you're playing a witless cretin, that witless cretin is more magnificently witless and more cretinously cretin than you can ever be. If you once recognize this, then there is something you can work on, continually, because you realize that there is a stretch of your body, of your understanding, of your imagination, of your feelings, to find something that is beyond your natural range, and that creates a tension and a friction that in the end can produce discovery' (Between Two Silences: Talking with Peter Brook, pp.67-68).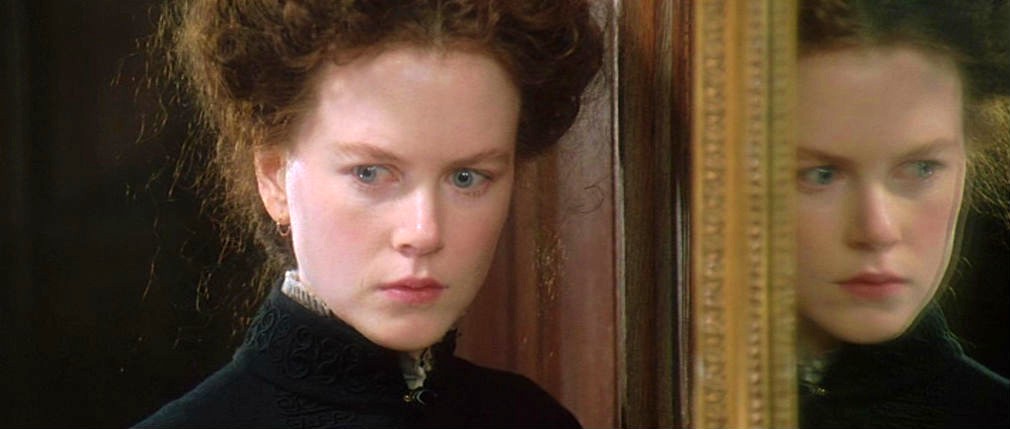 Nicole Kidman, The Portrait of a Lady, Jane Campion
Let us now consider how Kidman's art, how her quest for 'discovery', has, despite her being an 'insider', served these three 'outsider' films.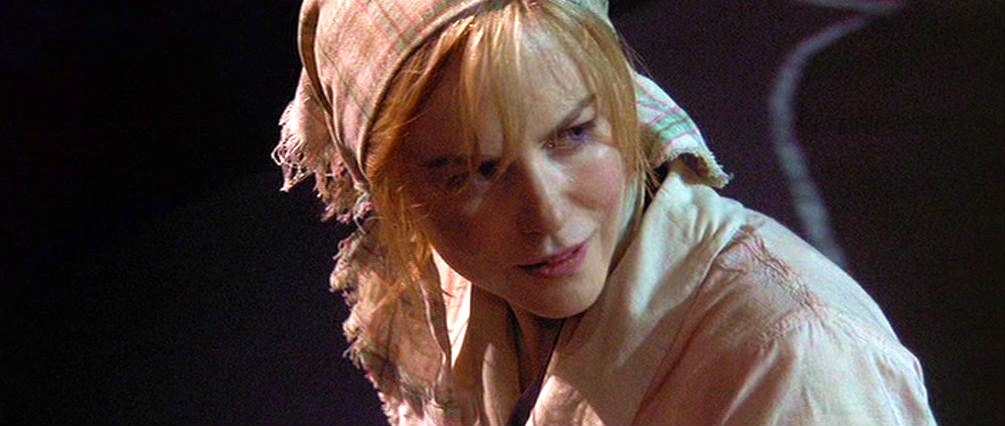 Nicole Kidman, Dogville, Lars von Trier
MARA, MARIETTA: A LOVE STORY IN 77 BEDROOMS
A literary novel by Richard Jonathan
FILM ACTRESSES & GLOBAL CLASSICS IN THE MARA MARIETTA CULTURE BLOG
CLICK OR TAP ON THE IMAGE TO GO TO THE CORRESPONDING PAGE
By Richard Jonathan | © Mara Marietta Culture Blog, 2020 | All rights reserved