Love in Fourteen Songs
A Spotify playlist. Fourteen songs about love; seven with lyrics by women, seven with lyrics by men. Pair them up, compare and contrast them. Exclude biography, argue only on the evidence of the text. Consider one song a response to the other, consider this an exploration of love. Here goes.
You can listen to the tracks in full with a registered Spotify account, which comes for free.
LOVE WILL TEAR US APART—IAN CURTIS—JOY DIVISION | DIVORCE SONG—LIZ PHAIR
These two songs each speak of isolation and impasse within a couple and the physical closeness that makes distance tangible.
'Love Will Tear Us Apart' conjures this state in a highly evocative image that any couple (except the one we imagined before we were in a couple) will recognize: 'Why is the bedroom so cold, turned away on your side? Is my timing that flawed, our respect run so dry?'. It occurs against a background of 'routine' and 'resentment', a situation in which 'ambitions are low' and 'emotions won't grow'.
How did it come to that? The man avers: 'We're changing our ways, taking different roads'. It's written in the stars, he seems to be saying, it's the law of change, yet while diverging roads will resonate with everyone seeking to leave their lover, the voice of the one being left could well be dissonant. And indeed, the woman here 'cries out in [her] sleep' as the man's 'failings [are] exposed'.
But is it not a fact that 'failings' are inevitable (especially in innocent couples) because no man can ever measure up to a woman's ideal? Indeed, in the tangle of desire, demand and need, there cannot be perfect complementarity between the partners. That being the case, the couple, to stay together, need to periodically 're-tune' themselves to each other: call it the dynamics of attunement. And this is where the man and woman each have to arbitrate between faith in the couple to provide fulfilment and the potential to find it elsewhere, between loyalty to oneself and loyalty to the couple. From this perspective, love is the willingness to pursue attunement.
So why does the man say it's love that will tear them apart? Could it be that the seed of division is always already within the love that drives union? That it germinates in the darkness of the individual and its flowering is contingent, for example, on a new encounter? If desire is sparked by triangulation, the geometry that sustains desire is non-Euclidian. So here, even as the couple 'take different roads', love persists: 'Yet there's still this appeal that we've kept through our lives' and 'Is it something so good just can't function no more?'. And thus, with this question, we return to the stars, destiny and doom: Our fate may not lie in our own hands.
In this vision of the couple as curving parallels, is the man simply being realistic, is he rationalizing, or is he refusing responsibility? Is his notion that 'love will tear [them] apart', that love is governed by what escapes us, a cop-out? Every couple that seeks transparency lives in a glass house. Think twice, then, before you throw any stones. I, for one, am not prepared to do so.
In 'Divorce Song', the couple are on the road, but they can't leave their troubles behind; they're confined in a car, and their problems are expressed in pettiness: 'And it's true that I stole your lighter, and it's also true that I lost the map'. In his unhappiness the man hurts the woman: 'When you said that I wasn't worth talking to, I had to take your word on that' and 'The license said you had to stick around until I was dead, but if you're tired of looking at my face I guess I already am'. Acting in bad faith, the man 'did the things [he] said were up to [the woman], and then accused [her] of trying to fuck it up'. And yet, somehow, the woman still has faith in him, faith that her love can change him: 'But you've never been a waste of my time, it's never been a drag, so take a deep breath and count back from ten and maybe you'll be alright'.
Whereas in 'Love Will Tear Us Apart' the man attibutes estrangement to the common occurrence of the partners going through changes, in 'Divorce Song' the woman's explanation is more surprising: 'It's harder to be friends than lovers and you shouldn't try to mix the two'. The lyric implies that it's a question of either/or, but between adults in a couple it's more a question of one/then (the other). The challenge is to juggle different modes, to maintain differences in tension: to suppress one or the other is to refuse the dynamics of the couple. This is not what the woman here wants.
She goes on to add: 'Cause if you do it and you're still unhappy then you know that the problem is you'. Curious, isn't it, if we're talking about adults? Sex lies at the heart of a couple: it is not an option. And if it were a cure for unhappiness, there'd be a lot more fucking going on. Is 'Divorce Song', then, a portrait of an adolescent couple? It seems to be, and yet there's something adult in its evocation of the toll that time takes on the couple's ability to communicate. The man, it would seem, just needs to grow up, while the woman has to learn to juggle. I wish them luck!
Isolation and impasse, routine and resentment, the juggling of love, friendship and sex: 'Love Will Tear Us Apart' and 'Divorce Song'.
Love Will Tear Us Apart
Ian Curtis—Joy Division
When the routine bites hard
And ambitions are low
And the resentment rides high
But emotions won't grow
And we're changing our ways,
Taking different roads
Then love, love will tear us apart again
Why is the bedroom so cold,
Turned away on your side?
Is my timing that flawed,
Our respect run so dry?
Yet there's still this appeal
That we've kept through our lives
Love, love will tear us apart again
Do you cry out in your sleep,
All my failings exposed?
Get a taste in my mouth
As desperation takes hold
Is it something so good
Just can't function no more?
Love, love will tear us apart again
And when I asked for a separate room
It was late at night
And we'd been driving since noon
But if I'd known
How that would sound to you
I would have stayed in your bed
For the rest of my life
Just to prove I was right
That it's harder to be friends than lovers
And you shouldn't try to mix the two
Cause if you do it and you're still unhappy
Then you know that the problem is you
And it's true that I stole your lighter
And it's also true that I lost the map
But when you said that I wasn't worth talking to
I had to take your word on that
But if you'd known
How that would sound to me
You would have taken it back
And boxed it up and buried it in the ground
Boxed it up and buried it in the ground
Boxed it up and buried it in the ground
Burned it up and thrown it away
You put in my hands a loaded gun
And then told me not to fire it
When you did the things you said were up to me
And then accused me of trying to fuck it up
But you've never been a waste of my time
It's never been a drag
So take a deep breath and count back from ten
And maybe you'll be alright
And the license said
You had to stick around until I was dead
But if you're tired of looking at my face I guess I already am
But you've never been a waste of my time
It's never been a drag
So take a deep breath and count back from ten
And maybe you'll be alright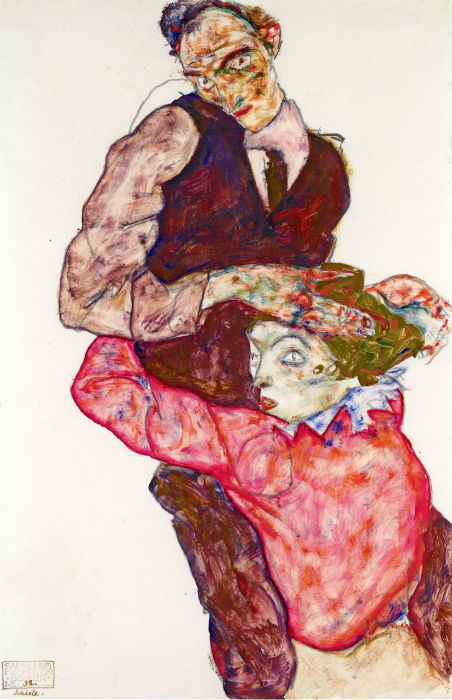 By Richard Jonathan | © Mara Marietta Culture Blog, 2017 | All rights reserved