Love in Fourteen Songs
A Spotify playlist. Fourteen songs about love; seven with lyrics by women, seven with lyrics by men. Pair them up, compare and contrast them. Exclude biography, argue only on the evidence of the text. Consider one song a response to the other, consider this an exploration of love. Here goes.
You can listen to the tracks in full with a registered Spotify account, which comes for free.
BARE—ROBERT SMITH—THE CURE | CUP OF COFFEE—SHIRLEY MANSON—GARBAGE
When a love story ends, it's the one who leaves who assumes the right to define the story. Stamping it with their interpretation, they appropriate it, leaving the other bereft. Suddenly excluded from the narrative, then, the one who's left is left alone with their hurt, confusion and indignation; all that remains for them now is to choose the place on the spectrum that runs from murderous anger to self-mutilation. These two songs capture this moment of separation.
In 'Bare', it's the man who's decided to end the story, it's he who's leaving. The song opens with a line that shows he's willing, before walking away, to give the woman a final hearing: If you've got something left to say, better say it now. But he makes it clear his decision is irrevocable: Anything but 'stay', just say it now. The next verses quote what the woman says (or if she did not or could not speak, what the man thinks she would have said had she spoken): Well at least we'll still be friends (to which he responds: Yeah, one last useless vow); There are different ways to live, other ways to give (which he dismisses with: Yeah, I know that stuff; yeah, all that stuff); [Remember how it] used to be (to which he declares: But holding on to 'used to be' is not enough; memory's not life, and it's not love. And then he concludes the 'hearing' with: So if you've got nothing left to say, just say goodbye; turn your face away and say goodbye. Note his determination to keep control: he speaks in commandments. Indeed, the leaver always impresses on the left that the separation is final, that neither tears nor screams, neither love nor resistance, will change anything.
The leaver in 'Bare', like all leavers, imposes on the one being left his interpretation of their story, and by using 'we', by considering the woman a joint author of his interpretation, the man effectively forecloses the expression of her own interpretation. He says, for example, We know we've reached the end, we just don't know how and We should let it all go, it never stays the same. This tactic of foreclosure is even more pronounced in his use of 'you': You know we can't pretend after all this time and It never turns out how you want, why can't you see?. He also gives his verdict on her tears and regrets: And all the tears you cry, they're not tears for me; regrets about your life, they're not regrets for me.
If the leaver's tone of decisiveness dominates the lyric, it nevertheless is only one tonality among three. The other two are resignation in the face of what is seen as a universal fate—It all just slips away; it always slips away, eventually—and the feminine that emerges in the man's hitherto masculine-dominant posture: So why does it hurt me like this when you say that I've changed? When you say that I've aged? Say I'm afraid. At the close of the song, we may be surprised to find that the man has allowed the feminine in him full expression: And however hard I try I will always feel regret; however hard I try I will never forget. Suddenly he too is touched by the cruelty of his leaving. And yet, all along, as The Cure's ravishing music makes clear, this feeling of sadness and regret—of not being so sure of oneself—has been present from the very beginning of the song.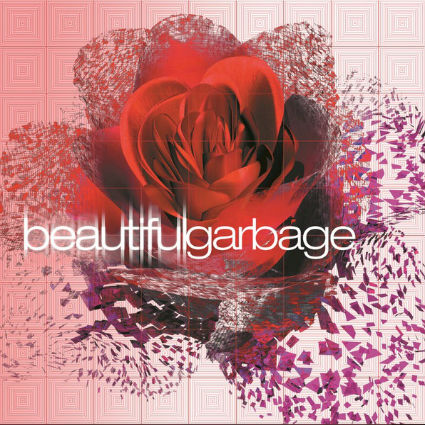 How does 'Cup of Coffee' respond to 'Bare'? Very simply: It gives voice to the silent woman in the man's song.
You tell me you don't love me over a cup of coffee: The blow of the declaration is set against the banality of a cup of coffee; the coffee gives the cue for the tone of understatement: I guess I always knew the score, this is where our story ends. And yet there's an edginess to the calm, an uneasiness in the composure: A million miles between us; planets crash into dust, I just let it fade away.
So no of course we can't be friends, not while I'm still this obsessed: Again, a hint of danger comes to disturb the compliance with the cliché. The beloved's absence becomes an imperious presence: You left behind some clothes, my belly summersaults when I pick them off the floor. Seeking to will his absence into presence, she walks empty streets hoping we might meet; seeking to conjure him into being beside her, she smokes [his] brand of cigarettes and prays that [he] might give [her] a call. Seemingly unaware that the man who's left has reasons that he himself does not know, she wants to ask where I went wrong, but [doesn't] say anything at all. On the spectrum that runs from murderous anger to self-mutilation, she leans toward the latter pole: I lie around in bed all day just staring at the walls, hanging round bars at night wishing I had never been born, and give myself to anyone who wants to take me home and My friends all say they're worried, I'm looking far too skinny, I've stopped returning all their calls. And thus, while sharing a cup of coffee, the anguish of being left comes not to the surface, but remains in the coffee grounds at the bottom of the cup.
Decisiveness and resignation, the feminine in the masculine; the turbulence below the surface calm, the uncanny presence of absence: 'Bare' and 'Cup of Coffee'.
Bare
Robert Smith—The Cure
If you've got something left to say
You'd better say it now
Anything but 'stay'
Just say it now
We know we've reached the end
We just don't know how
'Well at least we'll still be friends'
Yeah, one last useless vow
'There are different ways to live'
Yeah, I know that stuff
'Other ways to give'
Yeah, all that stuff
But holding on to 'used to be'
Is not enough
Memory's not life
And it's not love
We should let it all go
It never stays the same
So why does it hurt me like this
When you say that I've changed?
When you say that I've aged?
Say I'm afraid
And all the tears you cry
They're not tears for me
Regrets about your life
They're not regrets for me
It never turns out how you want
Why can't you see?
It all just slips away
It always slips away
Eventually
So if you've got nothing left to say
Just say goodbye
Turn your face away
And say goodbye
You know we've reached the end
You just don't know why
And you know we can't pretend
After all this time
So just let it all go
Nothing ever stays the same
So why does it hurt me like this
To say that I've changed?
To say that I've aged?
Say I'm afraid
But there are long, long nights when I lay awake
And I think of what I've done
Of how I've thrown my sweetest dreams away
And what I've really become
And however hard I try
I will always feel regret
However hard I try
I will never forget…
Cup of Coffee
Shirley Manson—Garbage
You tell me you don't love me over a cup of coffee
And I just have to look away
A million miles between us
Planets crashing into dust
I just let it fade away
I'm walking empty streets hoping we might meet
I see your car parked on the road
The light on at your window
I know for sure that you're home
But I just have to pass on by
So no of course we can't be friends
Not while I'm still this obsessed
I guess I always knew the score
This is how our story ends
I smoke your brand of cigarettes
And pray that you might give me a call
I lie around in bed all day just staring at the walls
Hanging round bars at night wishing I had never been born
And give myself to anyone who wants to take me home
So no of course we can't be friends
Not while I still feel like this
I guess I always knew the score
This is where our story ends
You left behind some clothes
My belly summersaults when I pick them off the floor
My friends all say they're worried
I'm looking far too skinny
I've stopped returning all their calls
And no of course we can't be friends
Not while I'm still so obsessed
I want to ask where I went wrong
But don't say anything at all
It took a cup of coffee
To prove that you don't love me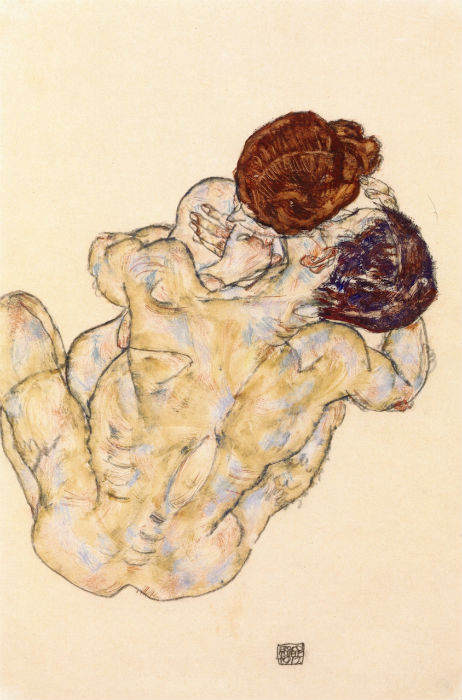 By Richard Jonathan | © Mara Marietta Culture Blog, 2017 | All rights reserved