CHRISTIAN LACROIX ON CHRISTIAN LACROIX: THE MAKING OF AN HAUTE COUTURE DESIGNER
PART TWO OF THREE
From Christian Lacroix, 'Pieces of a Pattern: Lacroix by Lacroix', Chapter 8: Couture!
Christian Lacroix, Pieces of a Pattern: Lacroix by Lacroix. Edited & introduced by Patrick Mauriès, translated by Barbara Mellor (Thames & Hudson, 1992) pp. 145-184
The side of me that is supposed to be eighteenth-century is actually inspired by the age of the Empress Eugénie [1826-1920]…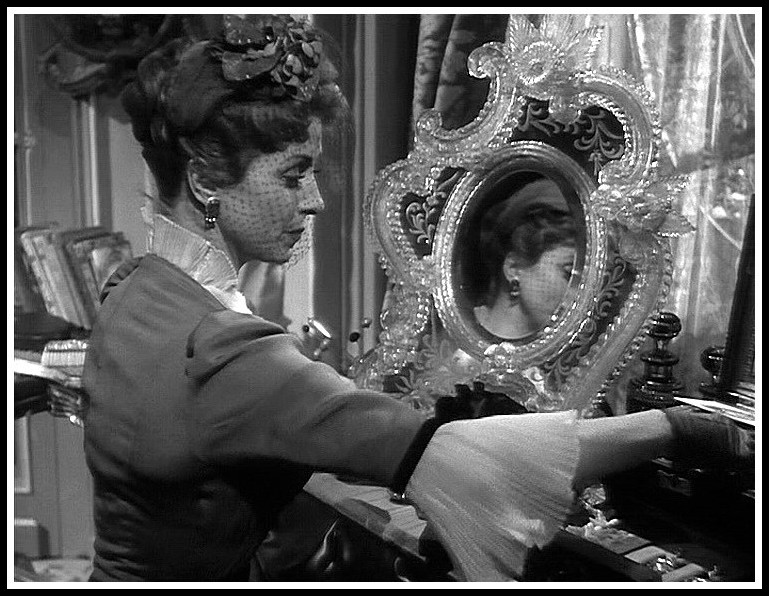 Danielle Darrieux, Madame D…, 1953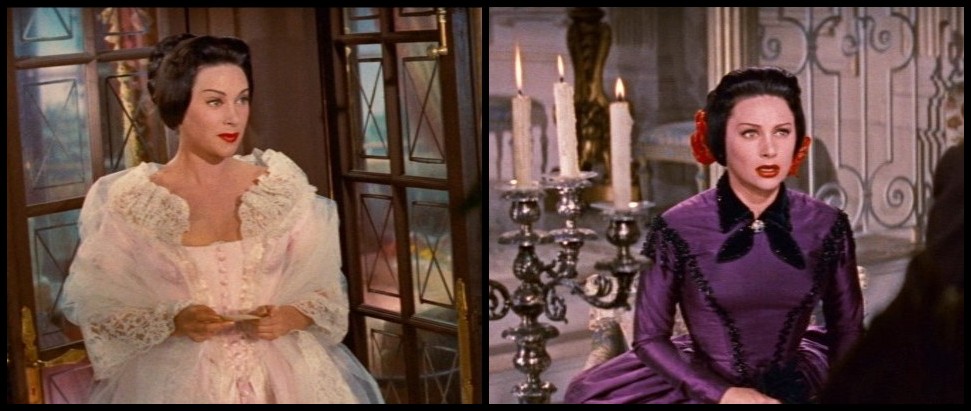 Martine Carol, Lola Montès, 1955
… it comes from some bound volumes of magazines of the Second Empire that I discovered long ago in the attic at home in Arles, which I never tired of leafing through, and which are inseparable in my mind from summer afternoons with grown-ups talking about the war in Algeria, the problems of my grandfather's health and other matters beyond my comprehension.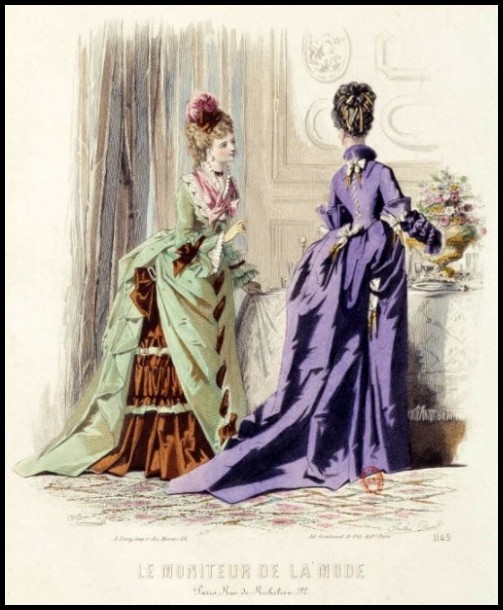 Toilettes de dîner, Le Moniteur de la mode, 1874 | BnF
I have to confess to a certain weakness for all periods of transition, for those times when one order with its own aesthetic has collapsed and another has not yet risen to take its place, when civilization finds itself face to face with barbarism. The Mycenaean civilization in Crete, the fall of the Roman Empire, Byzantium, the Middle Ages, the years just before the Renaissance—symbolized by that painting which has never lost its power of fascination over me, Van Eyck's Arnolfini Marriage—these are some of the periods whose shapes and motifs exercise such a strong hold on my imagination.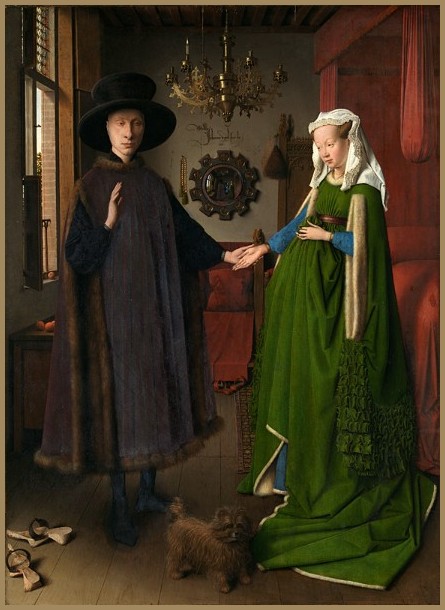 Jan van Eyck, The Arnolfini Marriage, 1434
And, at a more domestic level, when as a child I started drawing my own histories of fashion with little painted figures, I very quickly came up against two major stumbling blocks: there always seemed to be a veil of silence drawn over the years immediately before and after both World Wars. These shadowy areas, like small black holes, became all the more intriguing because they were so recent, and because I could not see any reason why they should be made so mysterious. I therefore embarked on an obstinate and determined quest to piece together the styles of those years, scrutinizing Charlie Chaplin films, for instance, or poring over prints from the time. Lartigue's photographs were another mine of ideas.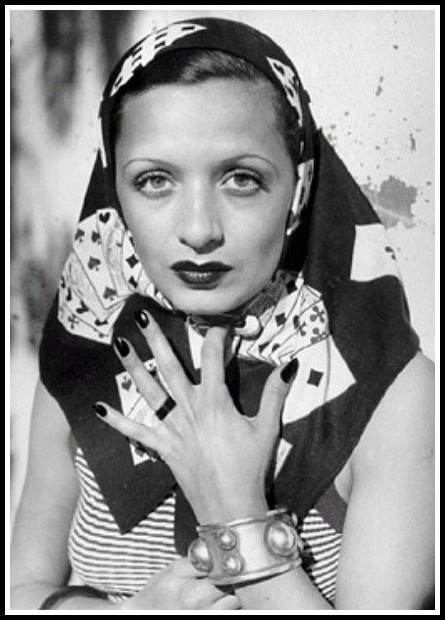 Jacques Henri Lartigue, Coco (Marcelle Paolucci), 1934
And I cannot begin to describe the effect that My Fair Lady had on me, with its costumes by Beaton capturing the essence of Edwardian elegance…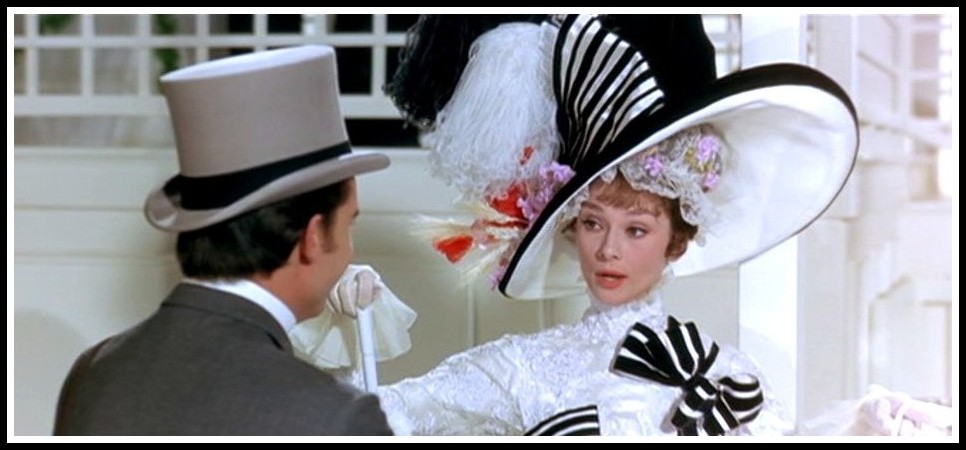 Audrey Hepburn, My Fair Lady, Ascot Scene
… with their graceful silhouettes and delicate colours and the superb images of the Ascot scene.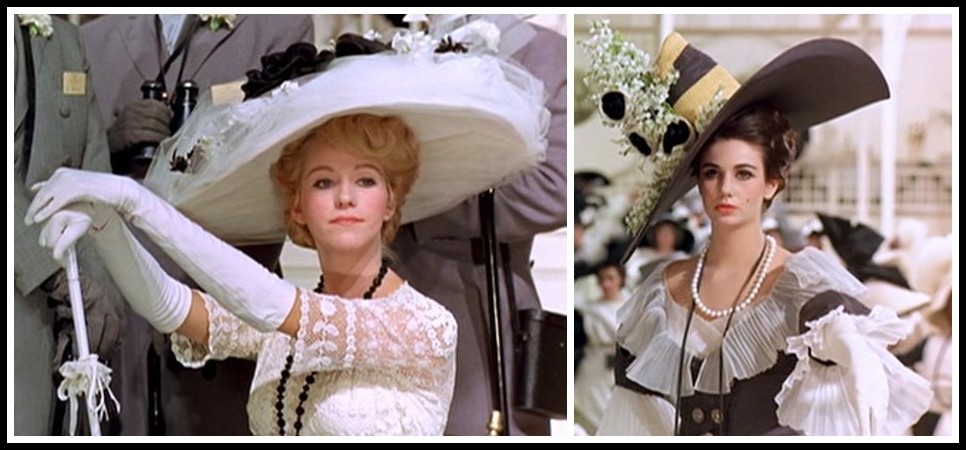 My Fair Lady, Ascot Scene
All these immediately became fresh focal points for my obsession with the airy elegance, discreet opulence and sheer imaginative extravagance that I had already discovered in the fashions of the Second Empire.
Franz Xaver Winterhalter, Empress Eugénie Surrounded by her Ladies in Waiting, 1855
Another set of equally strong influences, though they could not have been more different, derived from aspects of American culture (in this respect I must be fairly typical of a whole post-war generation, born at a time when Europe owed so much to American intervention). Mickey Mouse was the hero of my childhood; he took on a mythical stature to which I am not impervious even now. I religiously collected the Mickey Mouse comic, which came out every Thursday, and I can still remember my amazement when someone gave me some bound volumes of back numbers published before I was born. I could not believe my eyes, as it seemed self-evident to me that Mickey Mouse had been born at the same time as me, and more or less for my benefit; so it was impossible to imagine that he could have existed before I did. It was my first experience of time, the moment when I first became aware of the existence of history.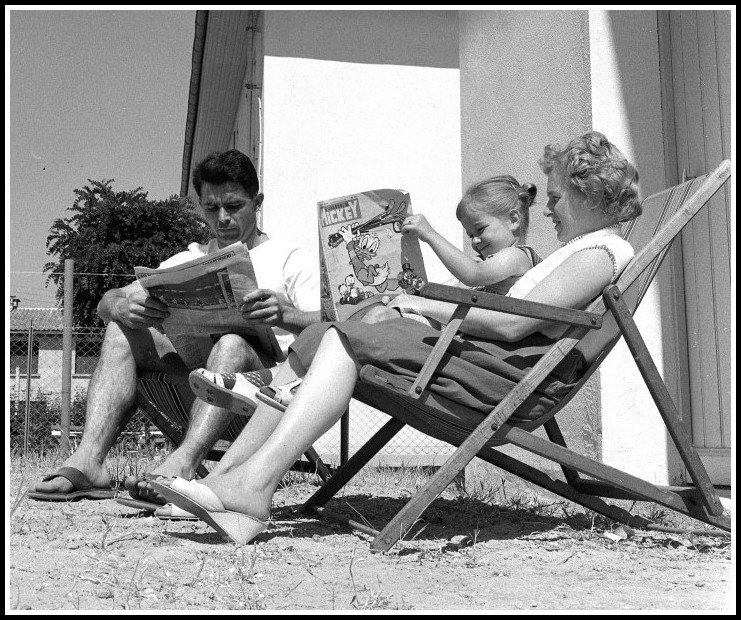 Le Journal de Mickey | Photo: André Cros (Toulouse Municipal Archives), 1959 (detail)
At the same time and running parallel to all this, we had a neighbour with modernist tastes; his house was full of the most 'exotic' prints, fabrics and furniture at which I gazed in wonder, and which it would have been quite impossible to imagine in the traditional interiors that I was used to. And musical comedies were another powerful influence on me right from the start, again like many others of my generation: I must have seen Banana Split [The Gang's All Here], starring Carmen Miranda, at least ten times…

Carmen Miranda, The Gang's All Here, Busby Berkeley
… without its charm ever wearing thin.

Carmen Miranda, The Gang's All Here, Busby Berkeley
[In a sidebar, Lacroix also mentions Kim Novak in Bell, Book and Candle.]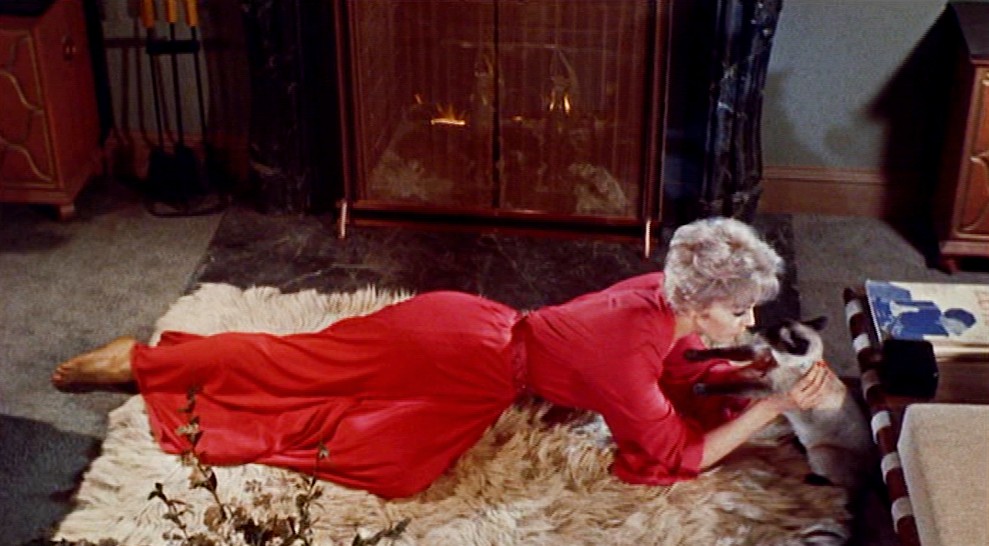 Kim Novak, Bell, Book and Candle, 1958
Various elements from the 50s and 60s—the witty, cool gestures of fashion models in magazines; the well-bred, unapproachable allure that was admired in movies, the real-life personalities and socialites who also embodied these qualities – still influence my sketches and styles, resulting in eccentric accessories, sunglasses colours and poses.
For me America consisted of certain kinds of lighting, particularly in my parents' bedroom, which for some inexplicable reason seemed to me to be wholly cinematographic: a film noir light diffused by a pink lampshade.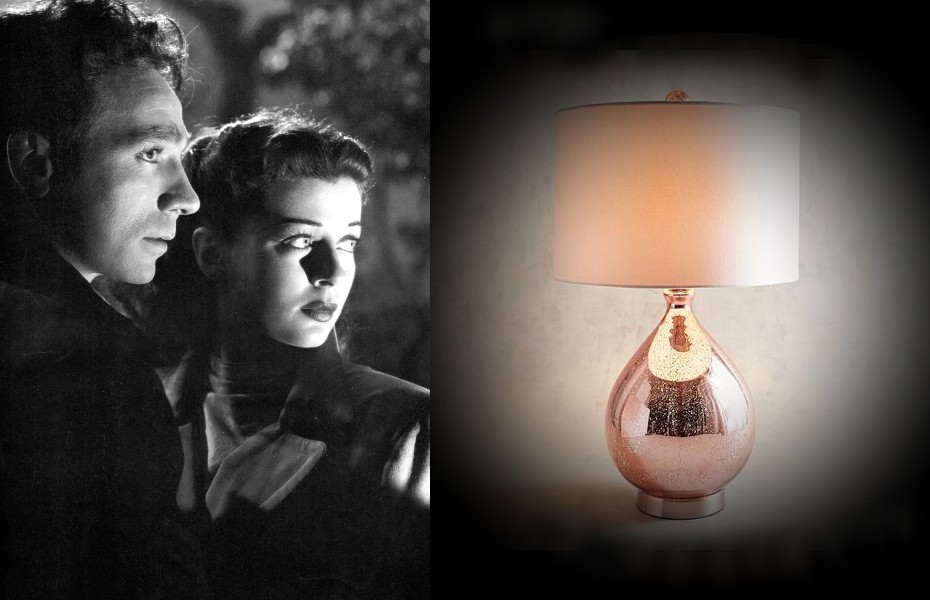 Dane Clark & Gail Russell, Moonrise, Frank Borzage
It was also encapsulated in the illustrations in the Petits livres d'or, the small, golden-spined children's books…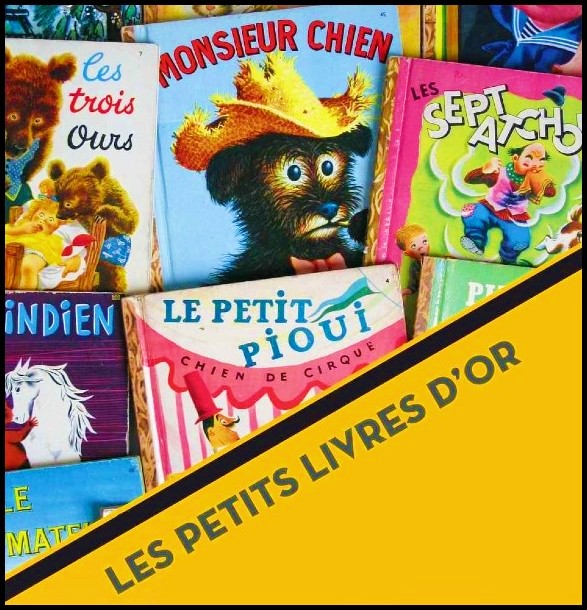 … and in the Sunday newspapers sent to us occasionally from a small town with which Arles was twinned, and where I also had a pen friend. Looking back, it is impossible to convey the sense of wonder that pervaded my whole being in the presence of these objects which seemed literally to have come from another world, from a land that was more imaginary than real. In the books of my childhood I discovered the exoticism of 'Early America', made up of patchwork quilts…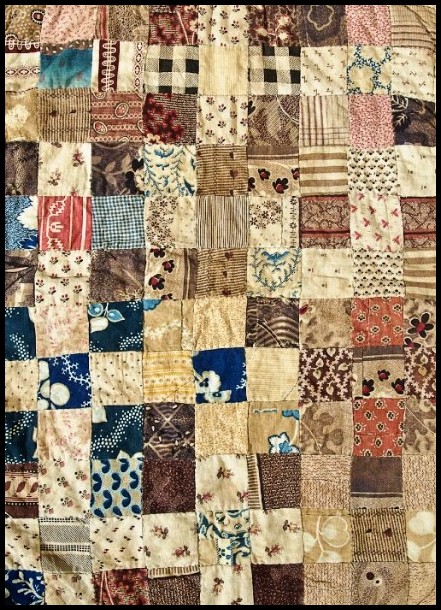 Patchwork quilt (detail), 1875, Saratoga (New York)
… and in the newspapers I found photos of the lacquered 'helmet' hairstyles and trim suits of astronauts' wives.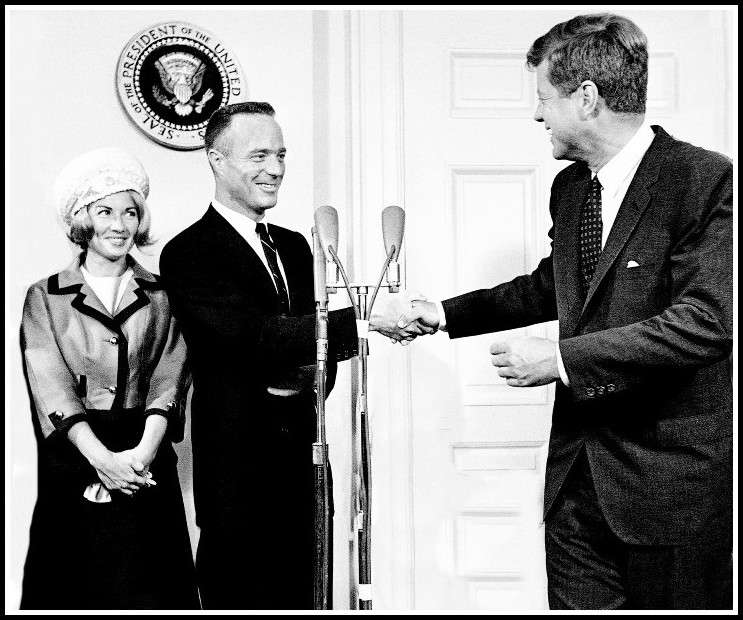 Rene & Scott Carpenter with President John F. Kennedy, 1962 | Photo: Henry Griffin
GO TO PART ONE (click or tap banner below)
GO TO PART THREE (click or tap banner below)
CHRISTIAN LACROIX: THREE BOOKS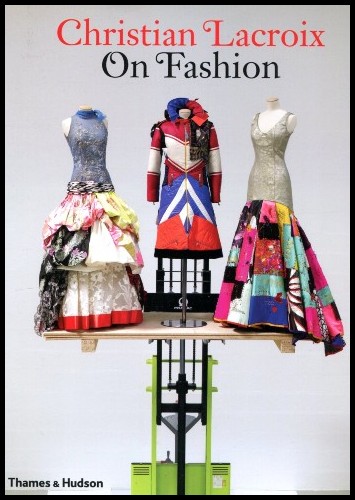 CHRISTIAN LACROIX ON FASHION
Christian Lacroix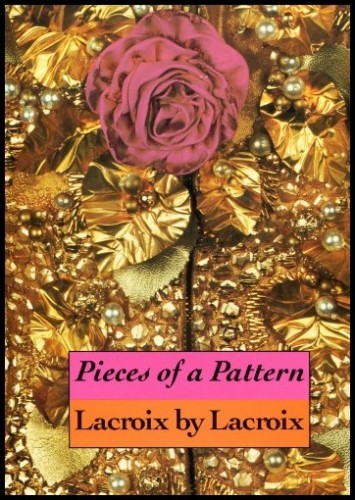 PIECES OF A PATTERN
Christian Lacroix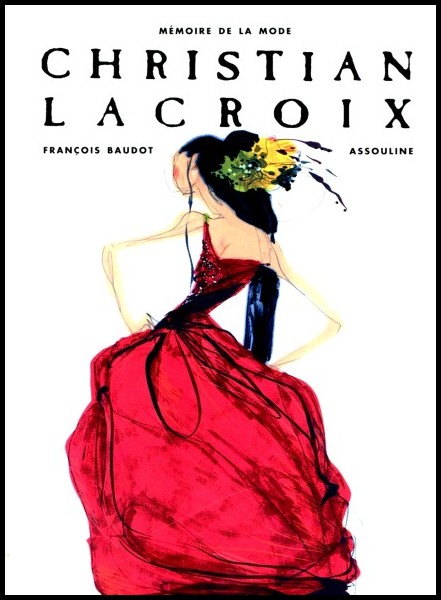 CHRISTIAN LACROIX
François Baudot
MARA, MARIETTA: A LOVE STORY IN 77 BEDROOMS
A literary novel by Richard Jonathan
FASHION IN 'MARA, MARIETTA'
CLICK ON AN IMAGE TO GO TO THE CORRESPONDING PAGE
By Richard Jonathan | © Mara Marietta Culture Blog, 2021 | All rights reserved