CHRISTIAN LACROIX ON CHRISTIAN LACROIX: THE MAKING OF AN HAUTE COUTURE DESIGNER
PART THREE OF THREE
From Christian Lacroix, 'Pieces of a Pattern: Lacroix by Lacroix', Chapter 8: Couture!
Christian Lacroix, Pieces of a Pattern: Lacroix by Lacroix. Edited & introduced by Patrick Mauriès, translated by Barbara Mellor (Thames & Hudson, 1992) pp. 145-184
Undoubtedly countless different influences come together in the clothes I design without my even being aware of them, and this is something that is very hard to explain to anyone who is not part of the fashion world. Yet people often ask me how a collection comes into being, what the impulses are from which it springs, the processes by which it takes shape? All I can do in answer to these questions is to sketch out, as far as I am able, the principal stages in the development of a collection. The first question to be answered, at the very outset, is: couture or ready-to-wear? The former will allow more creative freedom and a looser, more 'impressionist', rein on the imagination; the latter needs a more commercial approach, with a shrewder eye on the market.

CHRISTIAN LACROIX 2008 |COUTURE (L&R) | READY-TO-WEAR (MIDDLE) | VOGUE
Photos: Marcio Madeira | Models: Vlada Roslyakova, Erin Heatherton, Morgane Dubled, Alyona Osmanova
When that question has been answered, the next step is to picture a woman who embodies the mood of the moment, the new season's theme, and to imagine her in movement; then to set her against a rudimentary scenario, the sketchiest outlines of a story. This imaginary scene-setting is the process which helps one to grasp and distil a kind of mysterious essence, the crystallization of a thousand different clues and signals. These come both from the outside world, in response to the mood of the times, and from my own inner world, reflecting the impulses that awaken particular associations, desires or images in me: together they make a strange and heady mixture, at once wholly abstract and enormously sensual, an alchemy which often makes me feel like the sorcerer's apprentice.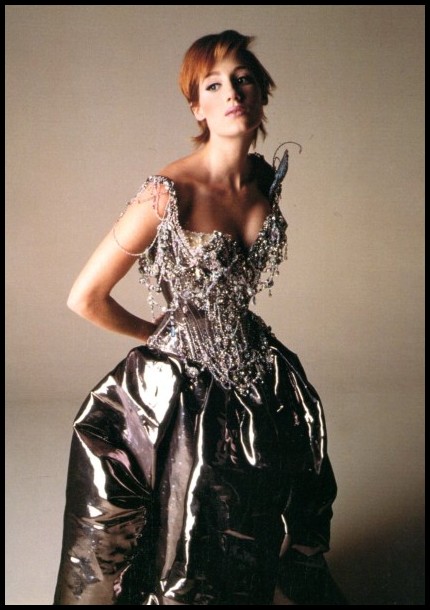 CHRISTIAN LACROIX, HAUTE COUTURE, SS 1996
Photo: Marc Hispard, Elle
Once my theme has emerged and the thread of the story can be traced, the next stage is to reduce it to its component parts, work out different ways of putting them back together again and explore the various possibilities. In the past I used at this point to go to the library to engage in massive operations involving sifting through tons of papers, dusty documents and ancient magazines, as if hoping to find some miracle formula to interpret my dreams. I was invariably disappointed, but in fact I needed to immerse myself in these piles of drawings and photographs in order to forget them again immediately, so that things would start to stir and fall into place in my mind, and work could begin.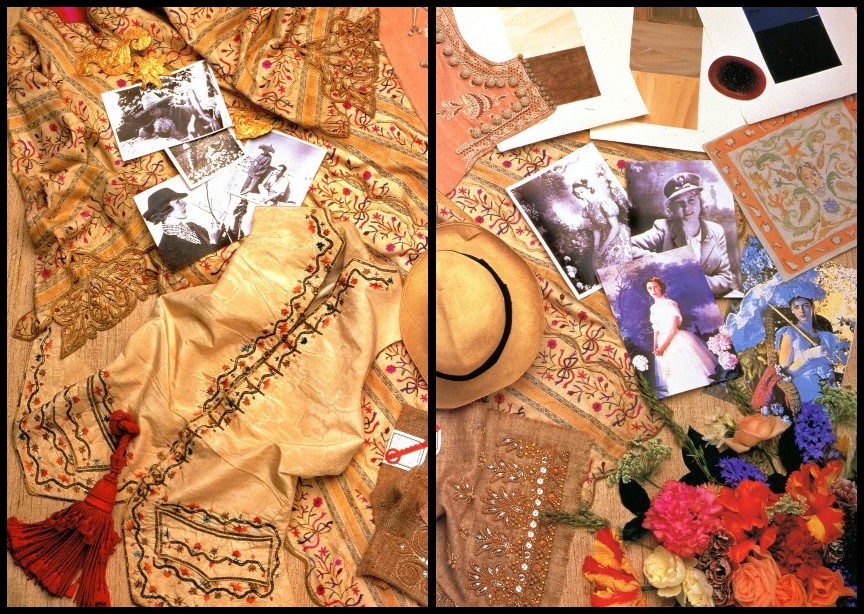 CHRISTIAN LACROIX, MOOD BOARD 1
Christian Lacroix, Pieces of a Pattern, pp. 170-171
It is a euphoric feeling, tinged with anxiety, as you veer between a delight in the great wealth of raw material, verging on an embarras de richesse, allied to an absolute confidence in your ability to 'get there' in the end, and the ever-present fear of losing your way among it all. And there is also the constant risk of allowing yourself to get sidetracked by gimmicks, by solutions that depend too much on allusion, by straight quotations, by ready-made formulae, and by reinventions of old patterns and shapes which distract you from the creation of a definitive 'look'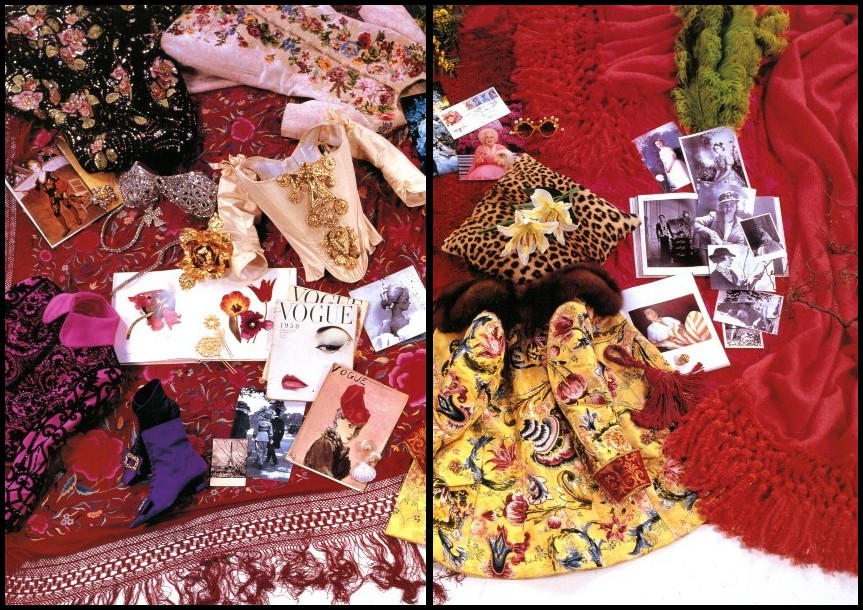 CHRISTIAN LACROIX, MOOD BOARD 2
Christian Lacroix, Pieces of a Pattern, pp. 168-169
I am less tempted nowadays than I used to be in the early days to seek solutions that I would now describe as rather obvious; I am less likely to turn to ethnic or oriental motifs, for example. I am certainly more open, more receptive, more aware of signs that can present themselves and of chance encounters; more accessible to unexpected ideas that may be triggered by a particular book, film or exhibition, or even a face spotted at the corner of some street.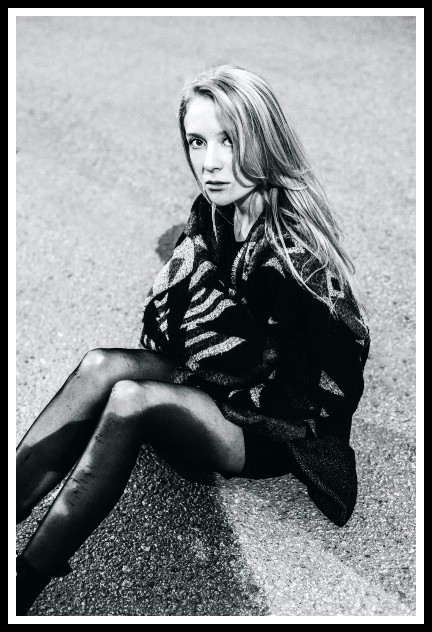 I design much more from scratch, while still keeping the idea of using a different range of tones for each collection: characteristic Provençal shades for the 'boutique' collection; more classic for the mid-season 'cruise' collection, concentrating on a restrained selection of colours and fabrics. (Incidentally, I believe the future lies in 'capsule' collections such as these, based on a limited range of designs in coordinated colours and prints but presented more frequently, and so scattering ideas more liberally: a long way, in short, from the stockpiles of designs presented six months apart at the ready-to-wear shows).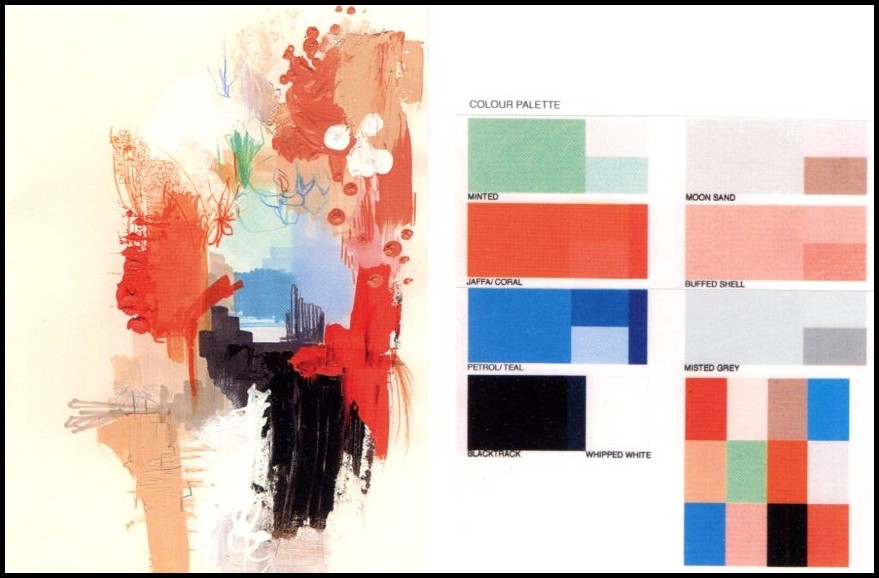 Robert Leach, The Fashion Resource Book (Thames & Hudson, 2012, p. 164)
As I have said before, and perhaps in reaction to the way in which people have tended to focus on what is often described as the theatrical, 'decorative' side of my work, I am now much more interested in concentrating on using the cut of a garment alone to define its look and proportions, rather than putting the emphasis on sensational and easily copied details. This might involve, for instance, inventing a new and rather hybrid calf-length look, somewhere between the New Look and the proportions of the eighteenth century; but I would be unable to say at this stage what shape this idea would ultimately take, what sort of journey it will have undergone between the time of writing these words, the time when they are put into print, and the time when my work finally reaches fruition.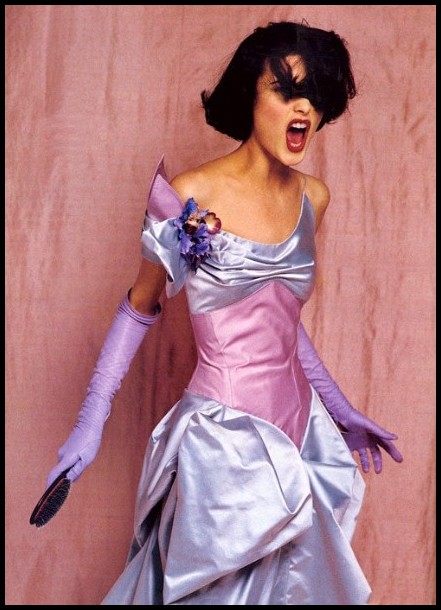 CHRISTIAN LACROIX, HAUTE COUTURE, 1995
Photo: Patrick Demarchelier, Vogue | Model: Shalom Harlow
All I know is that, while forever following the track of some mysterious Ariadne's thread, I shall always oscillate between a chaste delight in purity of form and a rapturous intoxication with ornamentation. For couture is both these things at the same time.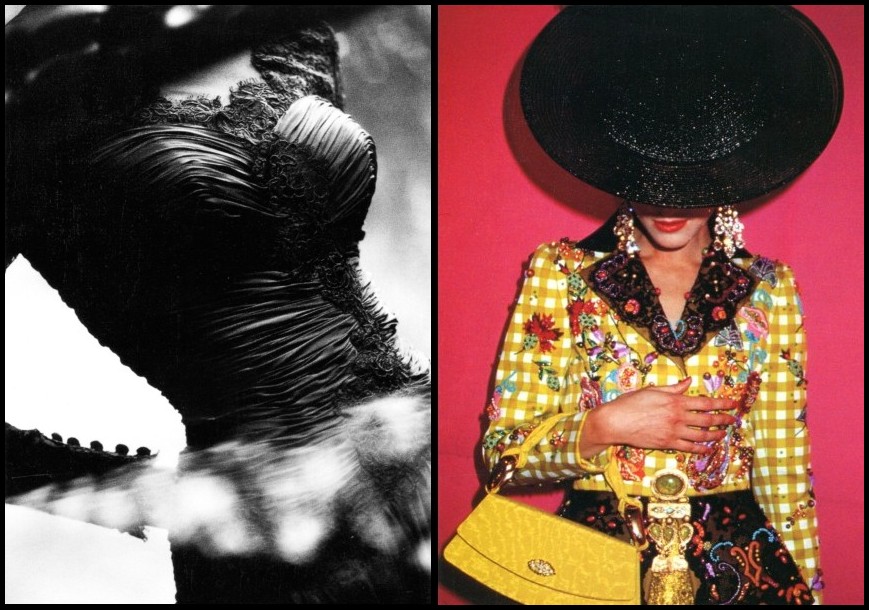 CHRISTIAN LACROIX: COUTURE, FW 1991-92 | COUTURE, SS 1991
Photos: Dominique Issermann | Roxanne Lowit
I know that I shall always have a horror of empty space, and that I shall always fill it relentlessly with flowers or paintings…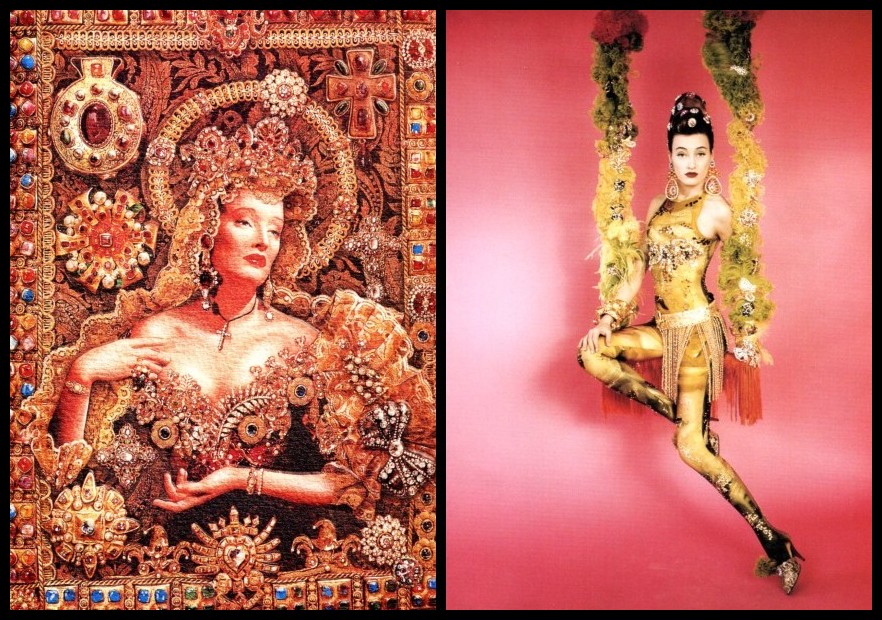 'LA MACARENA' | CHRISTIAN LACROIX, COUTURE, SS 1990
Painting: David Rochline | Photo: Mario Testino
…even though I have also experienced the exhilaration to be had in black and white [or, as here, in chocolate and vanilla].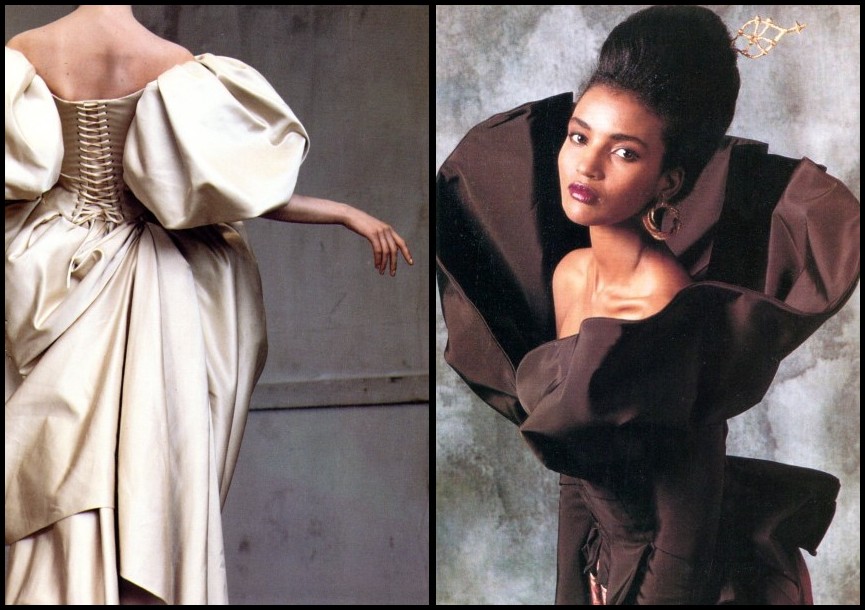 CHRISTIAN LACROIX: COUTURE, 1995 | COUTURE, 1988-89
Photo L: Irving Penn | Model R: Kadija
I know that I shall always dot the 'i's of my designs with hats out of Lartigue, taken from a coloured print of ladies skating in the reign of Louis XVI which used to hang beside my bed when I was a child, or from the craziness of a New York Easter Parade, which I discovered with incredulous elation in 1961 or 1962.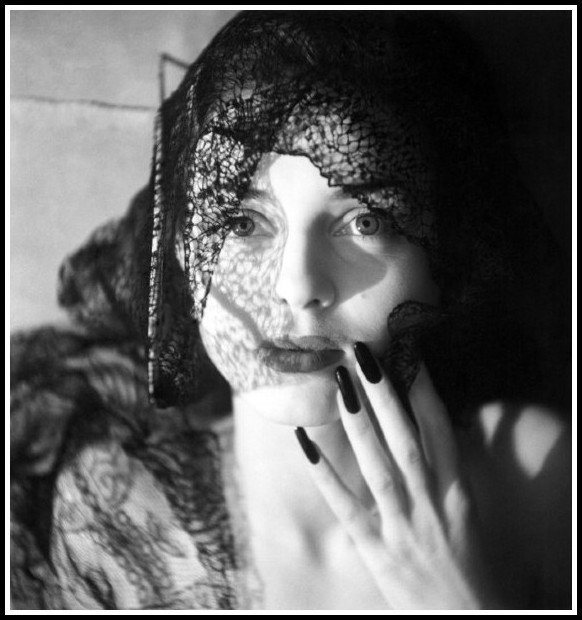 Jacques-Henri Lartigue, Florette Orméa, 1945
I know that I shall always be a Mediterranean of the bullring, and of those processions where style mingles with show, gypsies from the banks of the Ganges with Kensington bohemians. And I know that I shall always enjoy true snobbery, when it signifies a genuine difference—sadly now disappearing in matters of elegance—just as much as the modest sequins of the fairground entertainers.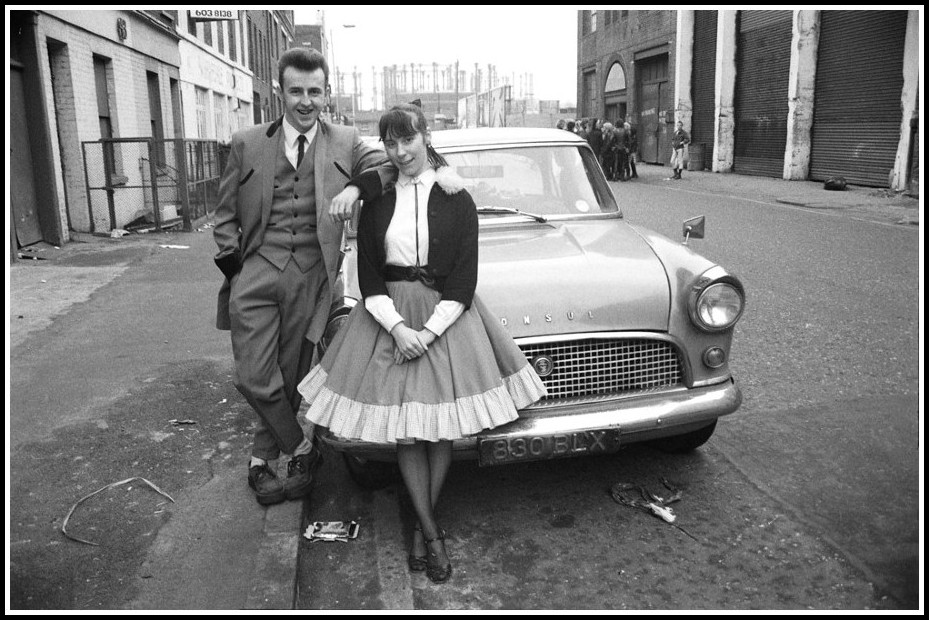 Teddy Boy & Girl with Ford Consul | Photo: Gavin Watson
There are always successive layers of inspiration in creating a collection and I think of myself as an explorer in the world of the imaginary, who believes in combining things that are normally contrasted. A small, Goya-inspired jacket is worn over a tank top, a part of an eighteenth-century costume harmonizes with a sailor's vest. The coat that opened the 1990/91 show was inspired by the oilskins worn by road-gangs in New York, banded with fluorescent strips.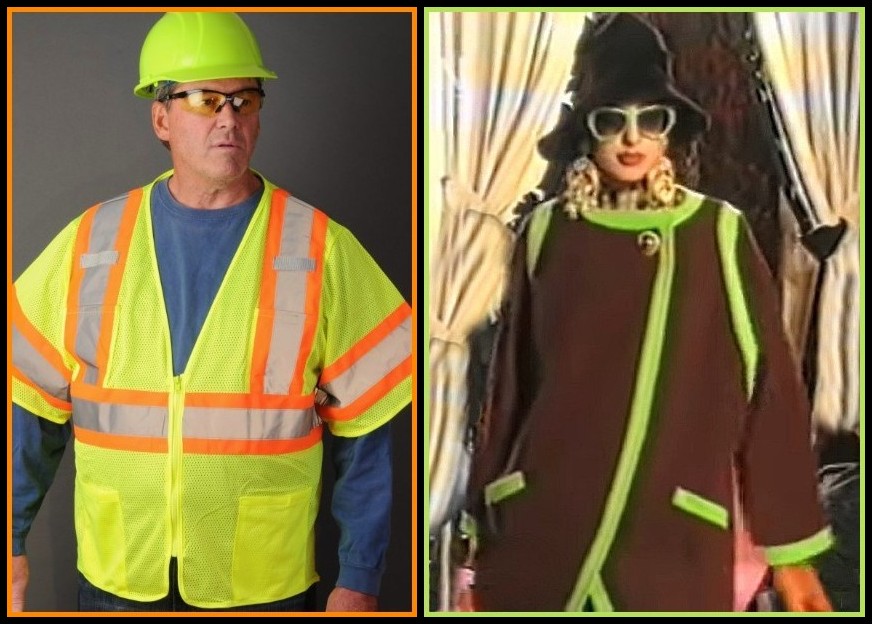 Consruction crew vest | Christian Lacroix, RTW, FW 1990-91
You can also discover wrought-iron work from Toledo, the austerity of Castille, the allure of Haile Selassie or the last Kings of Africa. Whether they come from the Camargue, Benin, Sweden or Poland, I adore all those popular crafts and traditions which know spontaneously how to combine the rough with the refined, freshness with frivolity, discipline with improvisation. Such cross-breedings are the bedrock of fashion.

VELAZQUEZ, 'LAS MENINAS' (DETAIL) | CHRISTIAN LACROIX, COUTURE, 1990-91
Christian Lacroix: 'The jacket was inspired by Velazquez and by Spanish wrought iron'
Today I am more rigorous than I used to be, but this does not mean that I have put all my past inspirations aside. Doubting one's loves is still the best way of staying faithful to them. But in my current designs, the primitive simplicity of the Camargue triumphs over Provençal fancy. My Spain of today is now less the Spain of Carmen and more the Spain of Las Meninas and the Moors.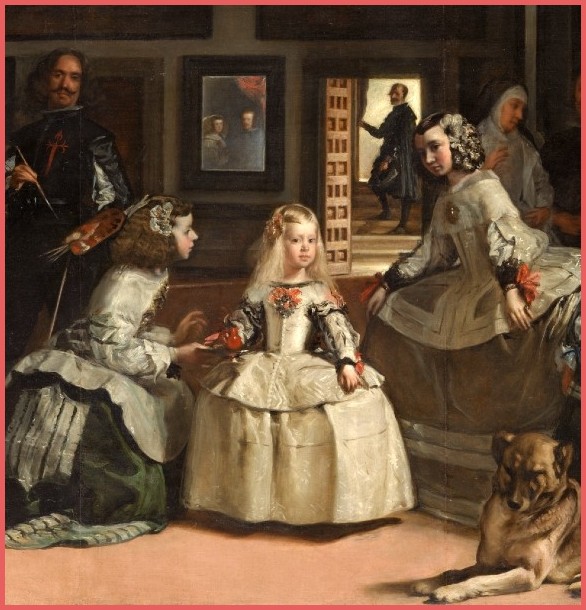 Diego Velázquez, Las Meninas, 1656 (detail)
I do not deny my roots, but my design research has of late been more Romanesque, more structural.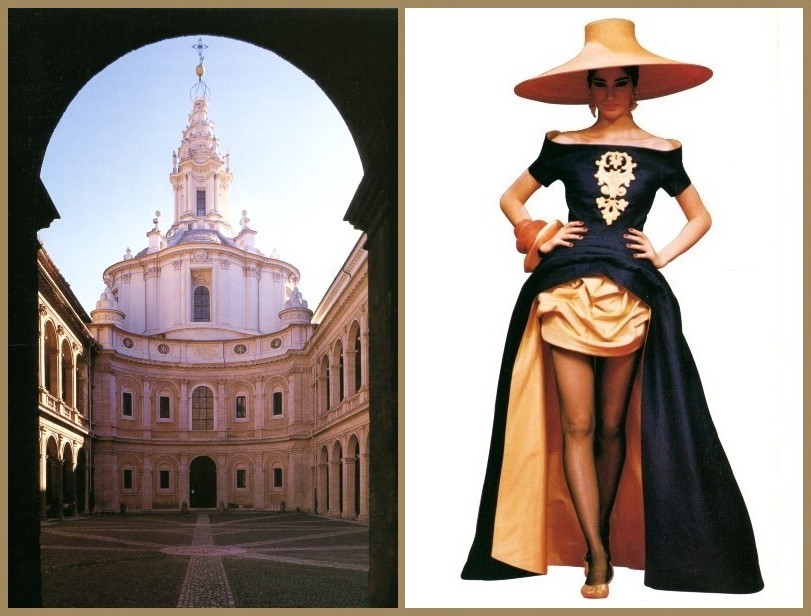 FRANCESCO BORROMINI, SANT'IVO ALLA SAPIENZA, ROME | CHRISTIAN LACROIX, COUTURE, SS 1991
Photo: Guy Marinau | Model: Gurmit Kaur
Source: Valérie de Givry, Art & Mode: L'inspiration artistique de créateurs de mode (Paris: Éditions du Regard, 1998) pp. 54-55
I am now trying to develop even further the basic ingredients of my craft: shape, volume, structure and construction, especially with regard to suits. This focus on the basics has no need of impressions from the past and it tends to tone down colour.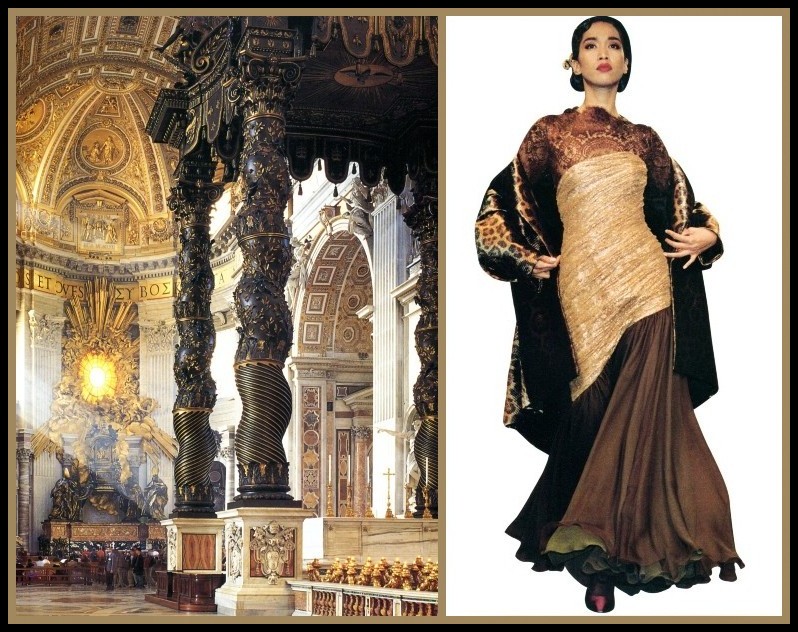 BERNINI, BALDAQUIN OF ST PETER'S BASILICA, VATICAN | CHRISTIAN LACROIX, COUTURE, FW 1988-89
Photo: Guy Marineau | Model: Anna Bayle
Source: Valérie de Givry, Art & Mode: L'inspiration artistique de créateurs de mode (Paris: Éditions du Regard, 1998) pp. 52-53
But of course I am addicted to the past to some extent; I'm especially nostalgic about the 1960s—a decade that enjoyed the tail end of an 'art de vivre' of which we have lost the secret. What I especially appreciate in Jacques Demy's movies such as Les Demoiselles de Rochefort or in Jean-Paul Rappeneau's La Vie de château or Philippe de Broca's Le Diable par la queue, among other examples, is their way of being modern, even ahead of their time, without losing a specifically French freshness, culture and spirit. Aping Americans is not the best way of appealing to them.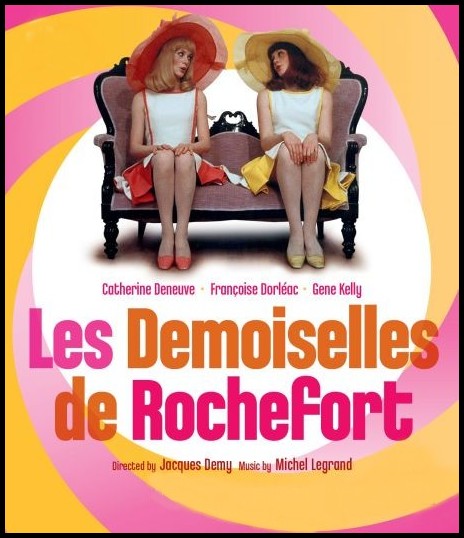 Les Demoiselles de Rochefort
In 1960 Audrey Hepburn could only have been dressed in Paris couture, and it was the imaginativeness of that haute couture that we sought to recreate in the early 1980s. It was a golden legend from which we drew visions of absolute sophistication. The danger is of course that such a look might culminate in a completely humourless 'Sunday best' appearance. A real woman is not like the cover of a magazine. I dread the 'command performance' aspect of couture just as much as I dread conformism.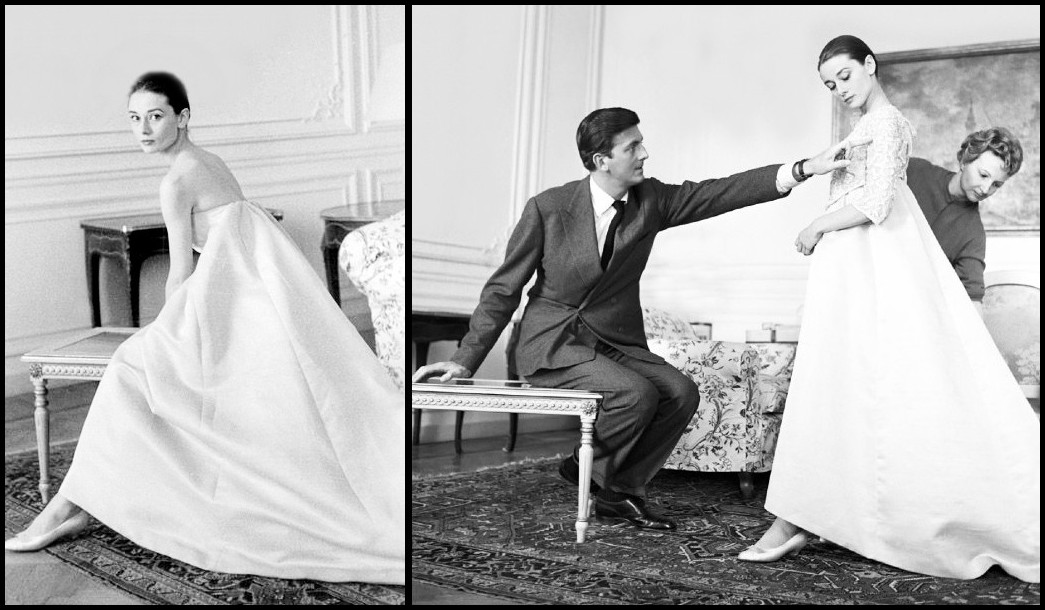 Audrey Hepburn & Hubert de Givenchy
I am trying to mix basic classics with the more eccentric details–to create a balance between elegance and relaxation–to suit the women of today, who are much freer and less constrained in what they wear. Nowadays a woman can go skiing in pearls or go nightclubbing in a ballgown if she feels like it. The important thing is that she feels comfortable and at ease. The idea that being relaxed means necessarily wearing jeans and a T-shirt is absurd. Some women look more ill-at-ease in jeans than others do in crinolines.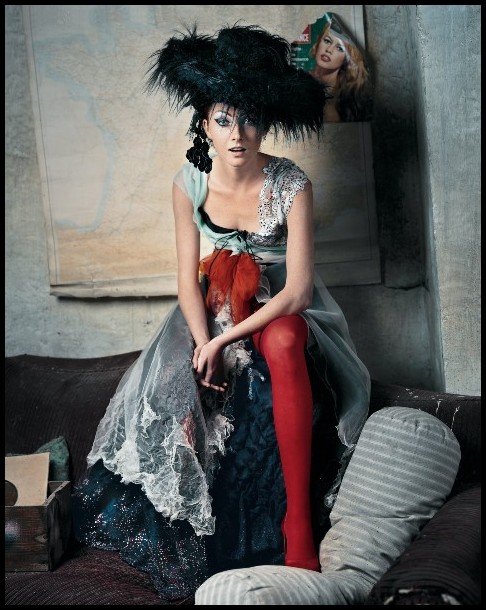 CHRISTIAN LACROIX, COUTURE, 2002
Photo: Craig McDean, Vogue | Model: Maggie Rizer
A show is not an end in itself. Why make another collection if everything is planned in advance? It is too often said that we sell dreams. On the contrary, I believe that I start from a very realistic viewpoint by expressing in my shows what many women secretly dream about. I believe in the experimental, exploratory role of couture. And even if there is a certain time lag with my research, I am always anxious to keep a firm grasp on daily life, not in order arbitrarily to parody reality, but in order to sublimate its happier moments.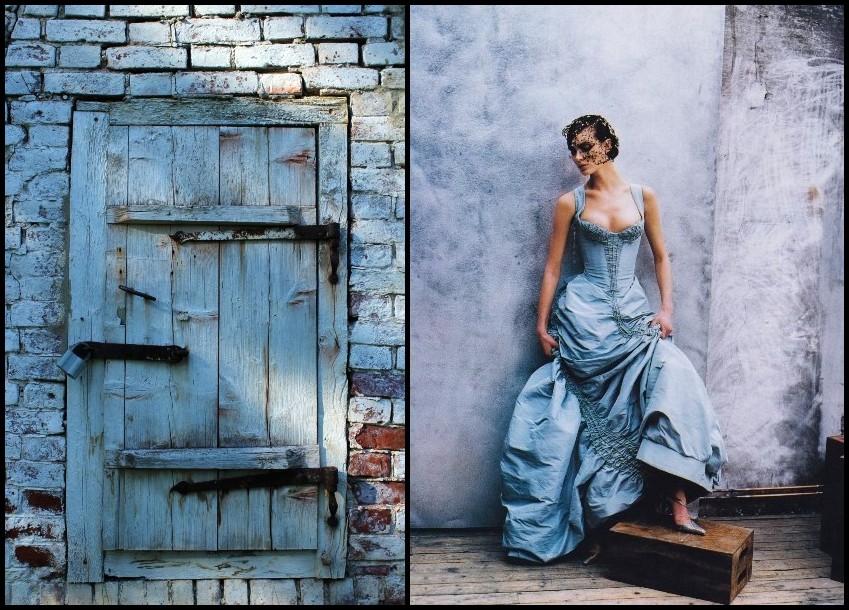 BLUE DOOR | CHRISTIAN LACROIX, COUTURE, 1997
Photo: Anne Nygard | Photo: Peter Lindbergh, Vogue | Model: Shalom Harlow
I refuse to envisage my evolution as a couturier as a series of abrupt changes. I believe that we often have only one thing to say—just as it is said that a great novelist always writes the same book—but that this one thing is constantly evolving. It is this constancy within change which determines a style. One may choose different lengths, for example, from the very short to the very long (paradoxically, I prefer the latter for summer). And there are many different silhouettes. But there is no such thing as a Lacroix uniform. I never design with any particular woman in mind, but for multi-faceted clients who are confident about fashion and can play about with whatever I propose.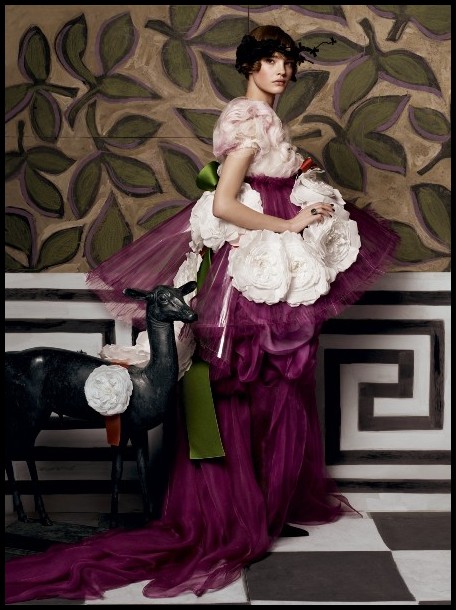 CHRISTIAN LACROIX, COUTURE, 2007
Photo: Steven Meisel, Vogue | Model: Natalia Vodianova
My strategy is to have no strategy. For me, couture is like fresh air. I create shapes impulsively, with no preconceived plan. I have worked like this for ten years and have no intention of changing. To begin with, I extolled the virtue of eccentric, barely wearable couture. Then there was a return to legitimacy, to daily life, as if to show that we too could create the classics. Today, what more can I say? Couture will always be couture: crazy, contradictory, full of surprises and—above all—stronger than I am.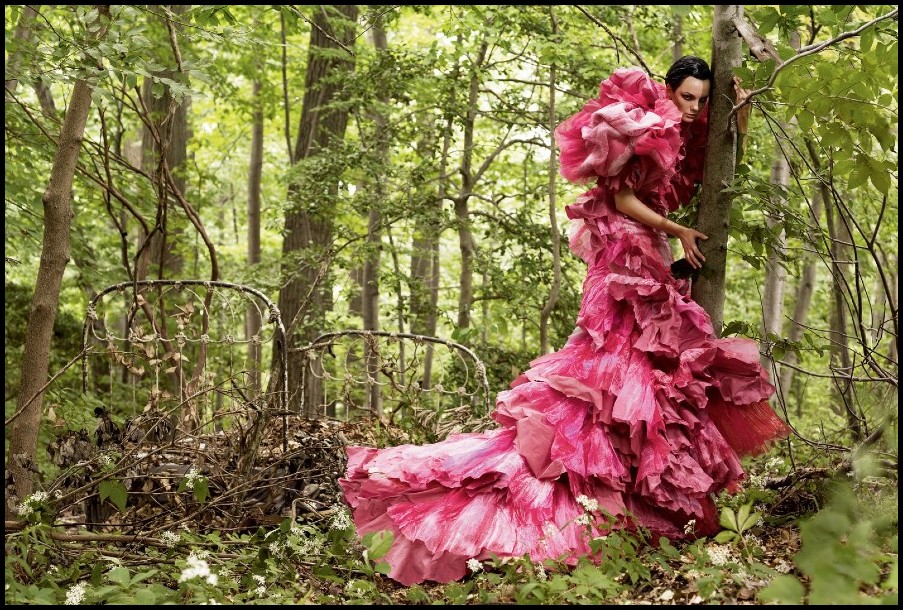 CHRISTIAN LACROIX, COUTURE, 2006
Photo: Steven Meisel, Vogue | Model: Caroline Trentini
GO TO PART ONE (click or tap banner below)
GO TO PART TWO (click or tap banner below)
CHRISTIAN LACROIX: THREE BOOKS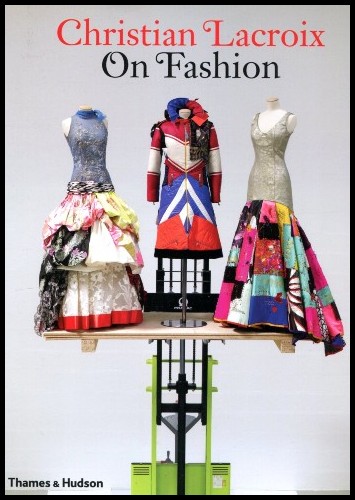 CHRISTIAN LACROIX ON FASHION
Christian Lacroix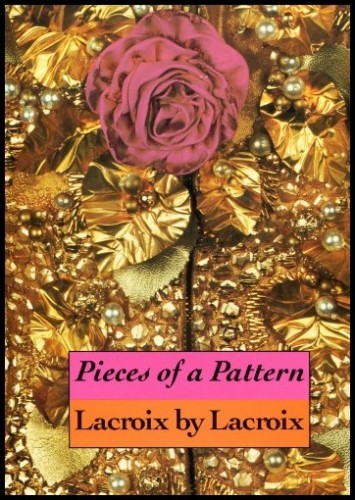 PIECES OF A PATTERN
Christian Lacroix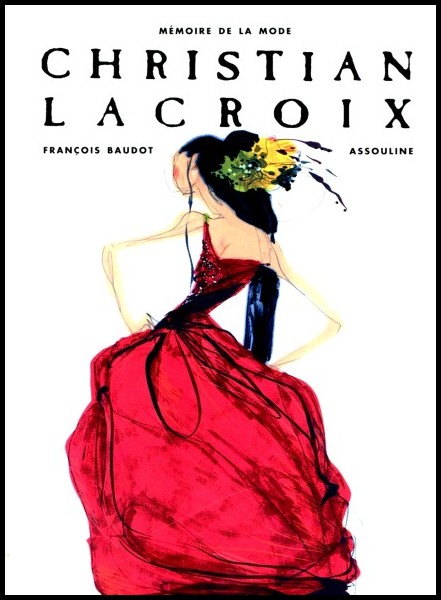 CHRISTIAN LACROIX
François Baudot
MARA, MARIETTA: A LOVE STORY IN 77 BEDROOMS
A literary novel by Richard Jonathan
FASHION IN 'MARA, MARIETTA'
CLICK ON AN IMAGE TO GO TO THE CORRESPONDING PAGE
By Richard Jonathan | © Mara Marietta Culture Blog, 2022 | All rights reserved